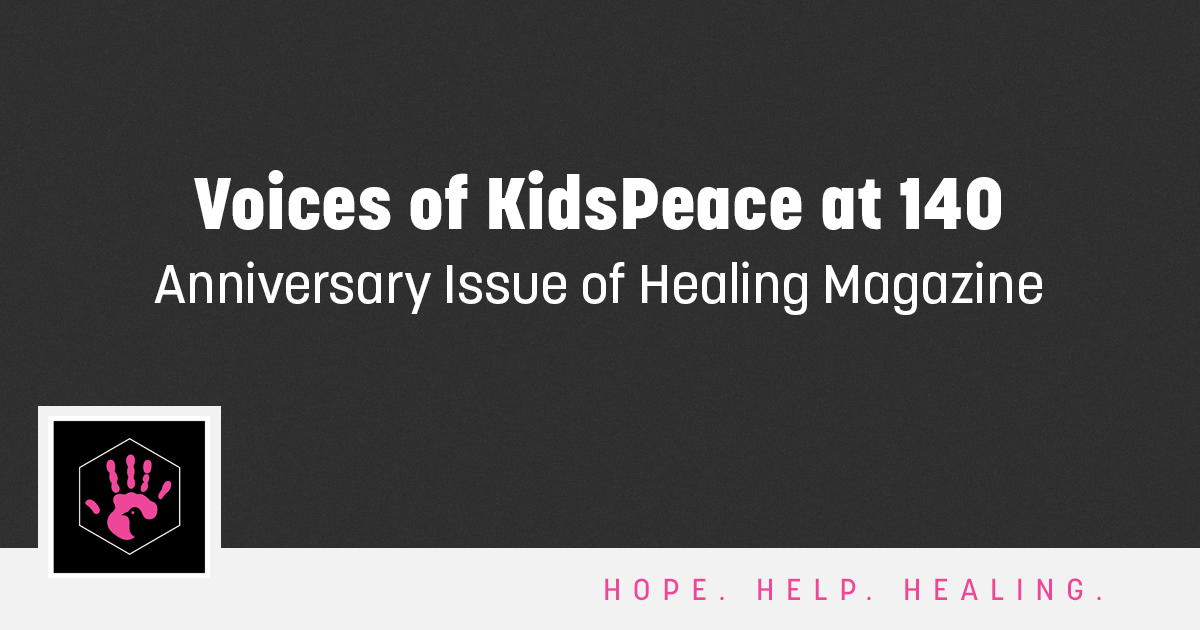 SCHNECKSVILLE, PA (June 8, 2022) – What's the best way to mark a 140-year anniversary?  For KidsPeace, it's assembling a chorus of voices explaining what the organization is and who it helps today.  
The latest issue of KidsPeace's flagship publication Healing Magazine features a special anniversary section, "Voices of KidsPeace at 140," in honor of the anniversary of the organization's founding in 1882.  From associates to supporters to former clients, the fourteen essays in the special section (one for each decade of the organization's history) paint a picture of KidsPeace's caring and impact on lives amid the challenges faced by both its associates and the youth they help.  
In addition, the Spring-Summer 2022 issue discusses:
The possible link between adverse childhood experiences and compassion fatigue among caregivers in adulthood

 

How the COVID-19 pandemic reminded us that resilience may be our hidden superpower

Advice on navigating the bureaucracy around special education

 

And how one state is making access to health services a vital part of caring for foster children.
Healing Magazine is published twice a year, and seeks to inform children's professionals, educators, policymakers, and parents — anyone who wants to see kids grow, thrive and succeed in adult life.  You can view the latest issue, its articles and the special anniversary section at www.healingmagazine.org – where you can also subscribe for free to receive future issues of Healing Magazine.
For 140 years, KidsPeace has been building on its expertise to give hope, help and healing to children, adults and those who love them. Through its comprehensive range of residential treatment programs; accredited educational services; unique psychiatric hospital and foster care and community-based programs, KidsPeace is dedicated to helping people connect, transform and overcome their challenges to ensure a stable future, transition to adulthood and gain independence. Since its doors opened, nearly 300,000 children have participated in one of the multitude of programs KidsPeace offers. 
For additional resources or more information on how to get involved, become a foster parent or make a donation, please visit www.kidspeace.org. Follow us at www.facebook.com/kidspeace.org or on Twitter @KidsPeace.