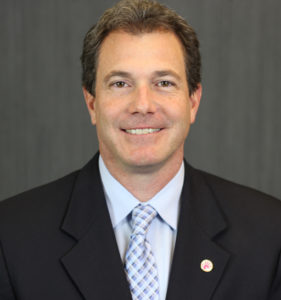 Dear Friends of KidsPeace:
Welcome to the KidsPeace website. On behalf of the organization, its leadership and its dedicated associates, I invite you to explore the site and learn about the programs and services KidsPeace provides to children, adults and families who face mental and behavioral health challenges. 
Since 1882, when the organization was founded as a home for children orphaned by smallpox, KidsPeace has been the source of hope, help and healing to children and families in crisis – growing and evolving to meet the changing needs of those seeking our help.  Today, KidsPeace offers a variety of programs, ranging from in-patient hospitalization and residential treatment facilities to outpatient and community-based programs to foster care and other family support services.  Each year, KidsPeace serves more than 11,000 individuals through these programs.  
While you're visiting this site, please check out the variety of resources based on KidsPeace's unmatched expertise in the mental health field – such as our award-winning Healing Magazine, our KidsPeace blog and the Conversations with KidsPeace podcast, and our informational brochures and collateral materials.  Our website www.fostercare.com connects those thinking about becoming a foster parent with KidsPeace experts on fostering, and www.teencentral.com provides young people a free, anonymous, confidential opportunity to ask questions and get information about the issues they face.
 Thank you again for your interest in KidsPeace, and please feel free to contact us using our Request More Info form so that we can help you address your family's needs in the most effective way. 
Yours in Hope, Help and Healing, 
Michael Slack