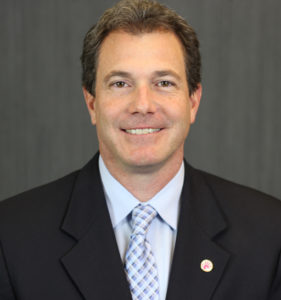 Dear Friends of KidsPeace:
Welcome to the KidsPeace website. We hope that you will take some time to learn about all of the wonderful programs and services KidsPeace provides to children, families and communities across the nation. Since 1882, KidsPeace has been the source of hope, help and healing to children and families in crisis. Our rich history contains thousands of success stories that inspire and motivate our associates, customers, foster parents, volunteers and those who visit this site for information on how to help their own children and families. 
Originally a home for children orphaned by smallpox, KidsPeace has grown and evolved over the years to meet the mental and emotional needs of children, adolescents and young adults. KidsPeace has dozens of offices and treatment facilities across the country and serves more than 11,000 young people annually in a variety of venues.  
Please review the many services we provide and feel free to contact us using our Request More Info form.  
There are many resources on this site, including links to our award-winning Healing Magazine®, brochures and articles written by the experts at KidsPeace. Fostercare.com provides in-depth information on becoming a foster parent as well as other ways to support our programs. There are also links to TeenCentral.com and ParentCentral.Net, KidsPeace websites that provide a free, anonymous place for both teens and parents to discuss what is on their minds.  
Thank you again for your interest in KidsPeace, and please contact us to answer any questions or help you address your family's needs. 
With very best wishes, 
Michael Slack