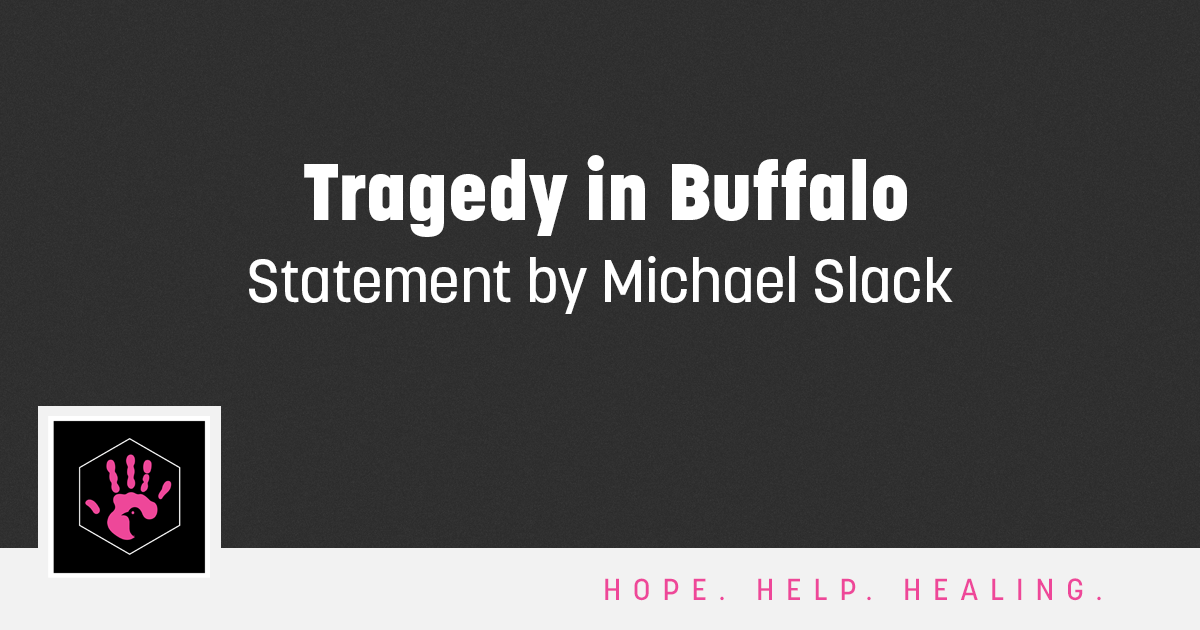 The following is a statement issued on Thursday, May 19 to KidsPeace associates and the broader KidsPeace community, by President and CEO Michael Slack:
Saturday's horrific attack in Buffalo was a shocking reminder of how powerful hatred can be in motivating unspeakable acts of violence.  
As you know, KidsPeace has had foster care operations in the Western New York region for several years, so in one sense this was a tragedy occurring close to home.  But in a larger sense the mass murder of ten members of Buffalo's Black community by an avowed white supremacist affects all Americans, by raising yet again the question: What will we do to address these acts and the trauma they impose on our society?  
For the past several months our FCCP operations have convened a Diversity, Equity, Inclusion and Belonging Committee.  In the wake of the Buffalo shootings the Committee composed a statement of belief and purpose, and I view it as the appropriate response of the entire KidsPeace community to this terrible crime:
—————–
KidsPeace
Diversity, Equity, Inclusion and Belonging (DEIB) Committee
Statement May 2022
"In the wake of the Buffalo tragedy and all acts of injustice, KidsPeace stands in solidarity with our associates, families, kids and communities.
There is no room for hate, violence and racism in our world. 
There can be no peace without justice.
In carrying forth our mission to provide hope, help and healing, we pledge to provide…
… Hope by advancing equity;
… Help by educating our communities and advocating for social justice-based policies; and
… Healing by advocating for mental health services for all."
——————-
I thank the Diversity, Equity, Inclusion and Belonging Committee for their eloquence and example, and I call on all of us to work to fulfill the pledges in this statement through our advocacy and commitment to our mission.