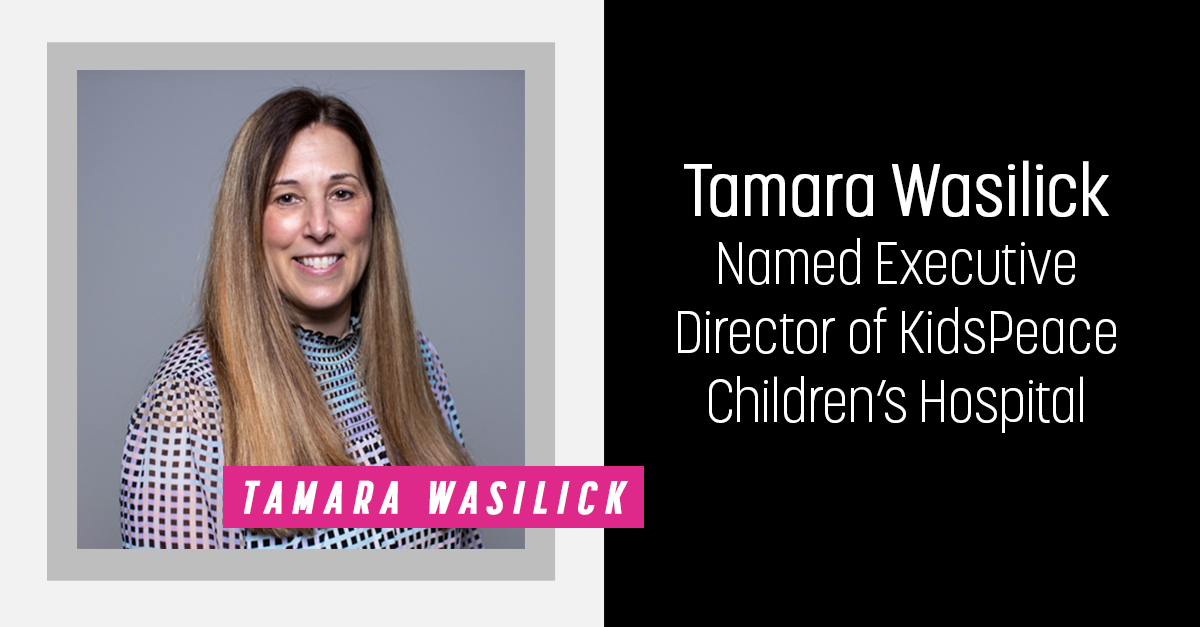 OREFIELD, PA (May 31, 2022) – KidsPeace announced that Tamara Wasilick has been named Executive Director of KidsPeace Children's Hospital, effective immediately.
Ms. Wasilick is a licensed social worker who has been part of the KidsPeace organization for nearly 25 years.  For the last seven years she served as Director of Hospital Operations at the acute inpatient facility located on KidsPeace's Orchard Hills Campus in Orefield, PA.
In announcing Ms. Wasilick's appointment, KidsPeace Vice President of Pennsylvania Inpatient and Residential Services Robert Scheffler noted, "Tamara brings a strong clinical perspective to compliment her exceptional work ethic and wealth of Hospital management experience, along with a deep understanding of, and dedication to, the mission of KidsPeace."
Ms. Wasilick said she was excited at the new opportunity and looks forward to serving the organization in her new role. 
"My immediate focus will be on improving the quality of services offered here at the Hospital – including advancements in our programming, staff training and support, and promoting new safety initiatives.  My personal goal is to build a solid foundation of teamwork across the entire Hospital, so that all associates feel appreciated and valued, and they recognize the importance of their contributions to our success in treating the kids in our care," she said. 
Opened in 1993, KidsPeace Children's Hospital is one of the largest free-standing children's psychiatric hospitals in the U.S.  In 2021 it provided care for more than 1,000 children.
For 140 years, KidsPeace has been building on its expertise to give hope, help and healing to children, adults and those who love them. Through its comprehensive range of residential treatment programs; accredited educational services; unique psychiatric hospital and foster care and community-based programs, KidsPeace is dedicated to helping people connect, transform and overcome their challenges to ensure a stable future, transition to adulthood and gain independence. Since its doors opened, nearly 300,000 children have participated in one of the multitude of programs KidsPeace offers. 
For additional resources or more information on how to get involved, become a foster parent or make a donation, please visit www.kidspeace.org. Follow us at www.facebook.com/kidspeace.org or on Twitter @KidsPeace.