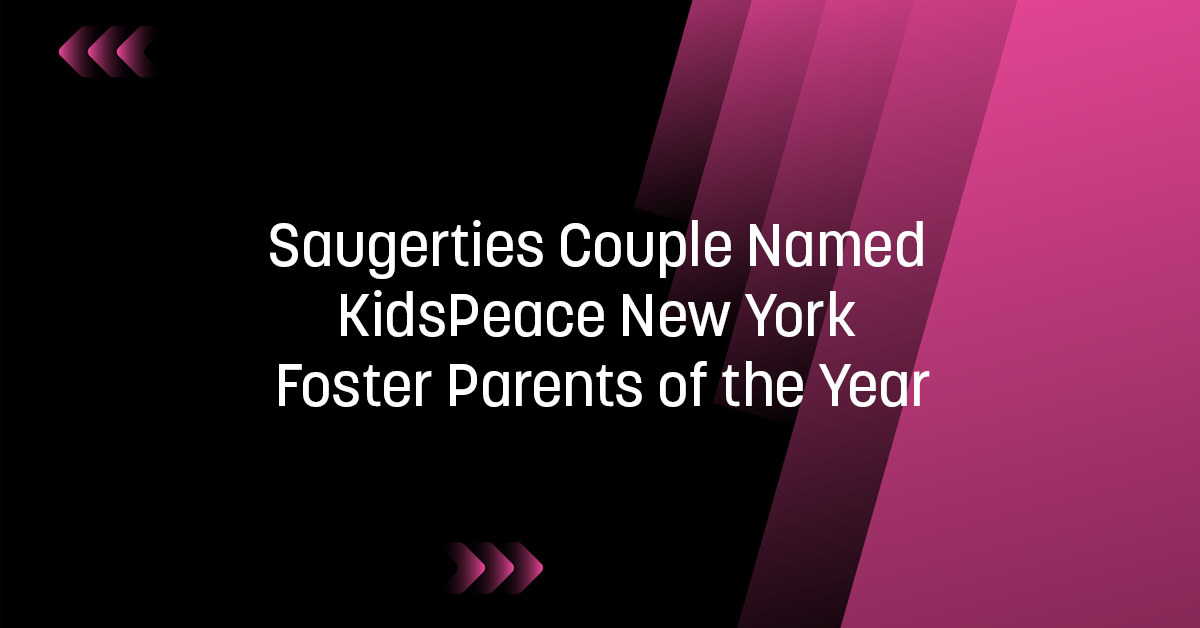 KidsPeace Foster Care and Community Programs (FCCP) has announced that Gary and Rebecca Wells of Saugerties have been chosen as its 2023 State Foster Parents of the Year for New York.
Gary and Rebecca were chosen by state FCCP leadership for the recognition following their nomination by Jennifer Udvardi-Morris, program manager for KidsPeace's Kingston office. In her nomination Udvardi-Morris noted the Wells family's willingness to care for children born with special needs – including a girl born significantly premature in December of 2022.  Gary and Rebecca took on the challenge of multiple interventions across a range of medical disciplines; the baby is now medically stable and making developmental progress with the support of her foster parents, numerous therapies and her medical team, according to Udvardi-Morris, who added:
"Rebecca and Gary also have always shown support and encouragement for families of origin.  From buying specials gifts for holidays and birthdays for biological parents to learning how to use Google Translate with a Spanish-speaking parent so they could help look for housing and send updates and pictures, they have always recognized the importance of the biological family in the children's lives, and have extended their support and love to them as well."
The recognition is part of KidsPeace's National Foster Parent of the Year program, now in its second year as a celebration of National Foster Care Month in May.  Foster families from each of the six states served by KidsPeace FCCP are nominated to be considered for the National designation, to be announced at the KidsPeace FCCP Virtual National Conference on Saturday, May 6.