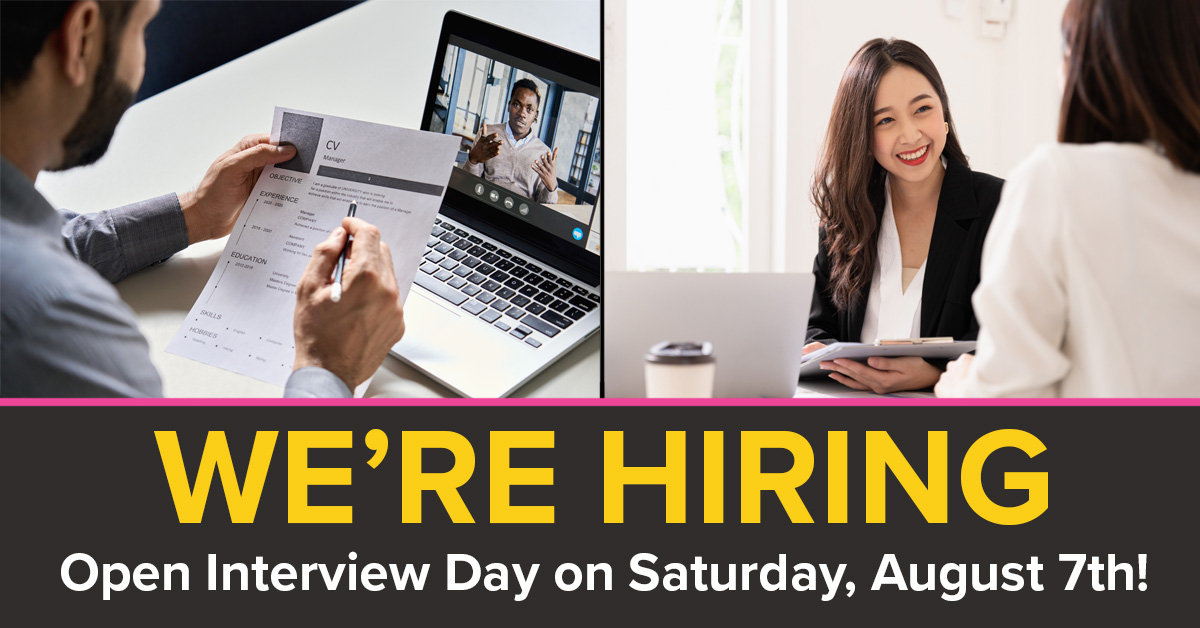 Interested in a challenging and rewarding career of making a difference in a child's life?  Come talk with KidsPeace on our next Open Interview Day – Saturday, August 7!
EXCITING NEWS!  For the first time in more than a year, we are offering WALK-IN interviews!
Come see us from 10 a.m. to 5 p.m. on 8/7 at the KidsPeace Administrative Services Building, 4085 Independence Drive, Schnecksville, PA.  You'll be able to interview on the spot for direct care and support positions in our Lehigh Valley operations.
We are also offering the opportunity to pre-schedule an interview via Zoom call.  To schedule a Zoom interview during the Open Interview Day, call 484-280-6268.