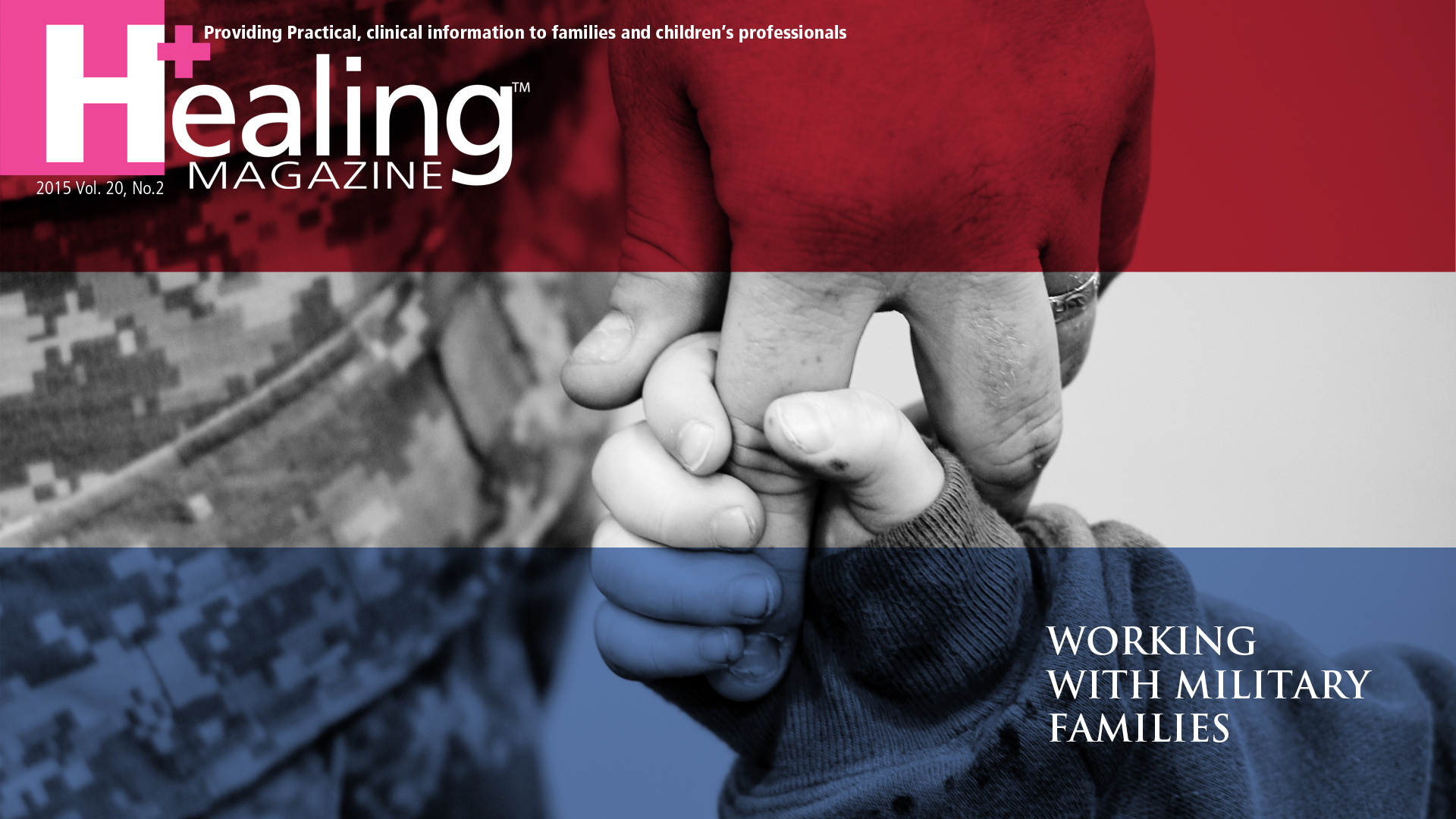 Meeting the challenges faced by children in military-connected families is the special focus of the latest issue of Healing Magazine®, published today.
Healing Magazine is KidsPeace's award-winning publication, filled with articles exploring current children's mental health, education, parenting, counseling and foster care topics. The twice-yearly magazine goes to more than 13,000 subscribers around the U.S.
The Fall/Winter edition features articles on meeting the needs of military-connected families — dealing with separation issues, adjusting to changes in households after a parent deploys, and addressing the particular concerns for interactions with children of soldiers killed on duty. It also lists resources available to the families of America's service members. Articles were contributed by private therapists and freelance authors, as well as trained professionals formally attached to military and National Guard units.
The issue also includes articles on ways to address the needs of healthy siblings of children with life-threatening illnesses; methods for unlocking the potential of boys on the autism spectrum; and using mindfulness and radical acceptance as tools for reaching teenagers in a clinical setting.
The Fall/Winter edition features an updated Healing Magazine logo, and is the first published since the launch of the magazine's website at www.healingmagazine.org. The new digital home for Healing Magazine features back issues and the ability to sign up for the Healing Magazine e-mail newsletter.