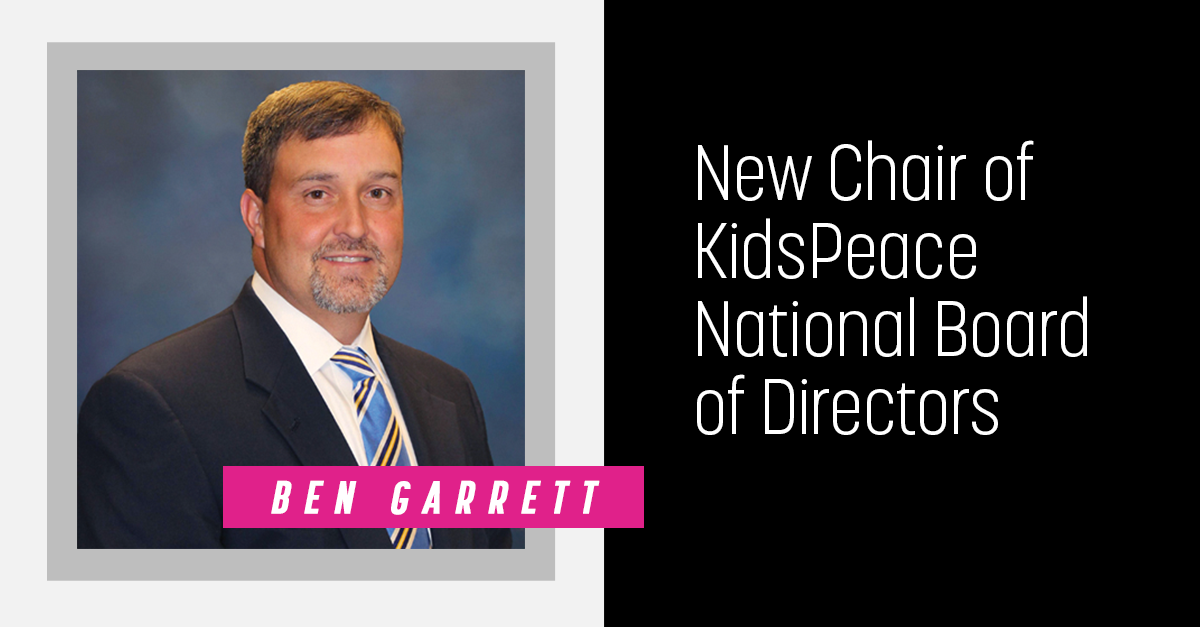 Wilson B. (Ben) Garrett of Carrollton, GA has been elected Chair of the KidsPeace National Board of Directors.  
Mr. Garrett is the president of RA-LIN and Associates, a construction services company based in Carrollton and serving customers throughout the southeastern United States.  He joined the KidsPeace Board in March of 2016.
"As a volunteer coach in our community, and as a board member of Communities in Schools and our local recreation commission, I've seen first-hand the struggles that many of our youth have with the stresses of home, school and everyday life. Through their extracurricular activities, my four children have become enlightened to these situations too, and they frequently ask me 'Why?' and 'How?'" Mr. Garrett said.  "Every time I travel to a KidsPeace meeting or facility, or talk with the other members of our board, I feel more energized and committed to supporting the awe-inspiring staff at KidsPeace accomplish our mission of helping our kids."
"KidsPeace is very lucky to have a person with Ben's energy and experience as our Board chair," noted Michael W. Slack, President and CEO. "His contributions will be key to our success in planning and executing our organization's strategic vision — especially in overcoming the challenges we'll face in the post-COVID pandemic times."
Mr. Garrett holds a bachelor's degree in civil engineering from Auburn University. He began working at RA-LIN part time while in high school, and joined the firm full-time as a project manager in 1991.  He was named president of the company in 2005.  He also has volunteered for a wide range of organizations in the West Georgia community.
As Chair, Mr. Garrett succeeds John Moses, who retired from the KidsPeace board.