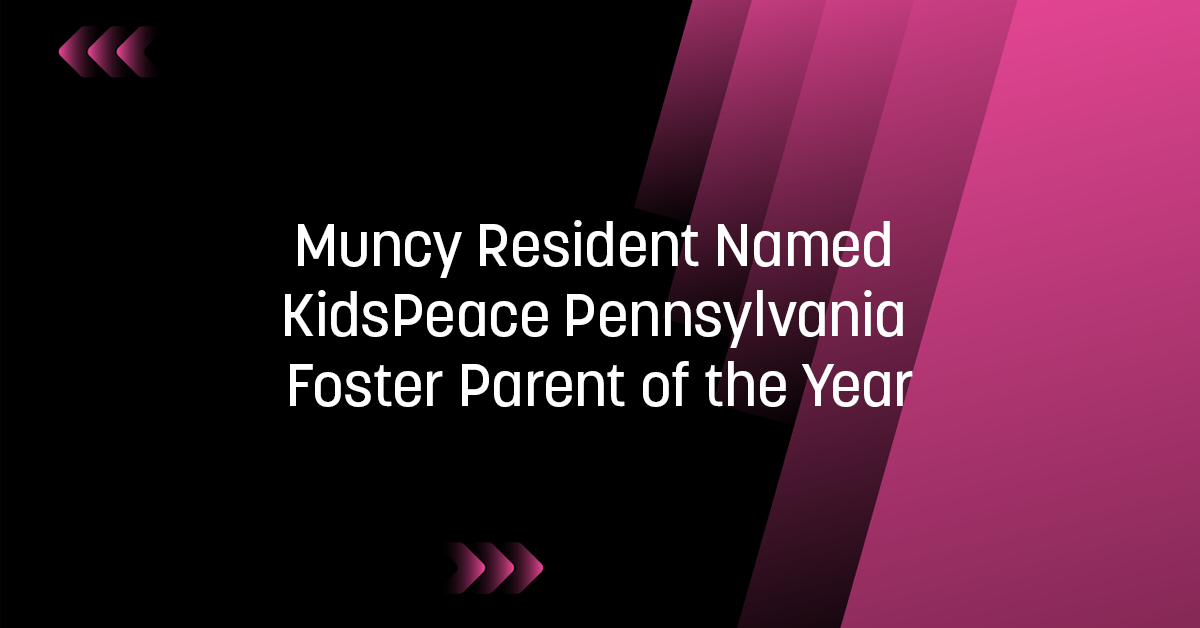 KidsPeace Foster Care and Community Programs (FCCP) has announced that Monique Shoemaker of Muncy has been chosen as its 2023 State Foster Parent of the Year for Pennsylvania.
Ms. Shoemaker was chosen by state FCCP leadership for the recognition following her nomination by Jessie Young, program manager at the FCCP office in Williamsport. In her nomination Young noted Ms. Shoemaker's work with sibling groups who are facing challenges related to health and traumatic experiences; her first group included a boy whose traumatic experiences led to destructive behaviors:
"Monique stood by this boy as he went to interviews at the Child Advocacy Center, when he confessed to his doctor of his sexual abuse and for parent teacher conferences to discuss his poor behavior in school.  She found him counseling and gave him unending understanding and unconditional love.  This boy and his sister moved to be with a Kin resource.  Monique visits with him often and they talk on the phone.  While he continues to struggle, he has made incredible progress…
… Mo really just wants to be a safe haven for children from hard places.  She makes them feel loved and wanted, often for the first time… All this is to say, Mo is an amazing foster parent."
The recognition is part of KidsPeace's National Foster Parent of the Year program, now in its second year as a celebration of National Foster Care Month in May.  Foster families from each of the six states served by KidsPeace FCCP are nominated to be considered for the National designation – to be announced at the KidsPeace FCCP Virtual National Conference on Saturday, May 6, 2023.