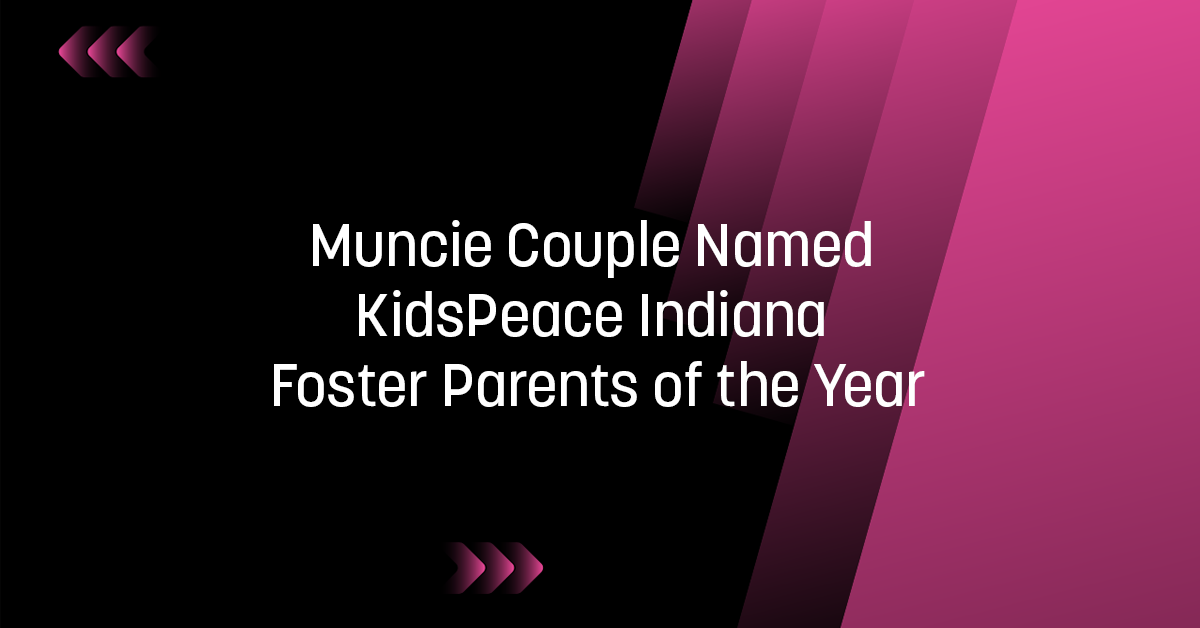 KidsPeace Foster Care and Community Programs (FCCP) has announced that Matt and Emily Garringer of Muncie have been chosen as its 2023 State Foster Parents of the Year for Indiana.
The Garringers were chosen by state FCCP leadership for the recognition following their nomination by Angie Parrott, family resource specialist in KidsPeace's Muncie office. In her nomination Parrott noted the couple's willingness to foster children with extensive trauma histories, and the "amazing job" they do in terms of relating to the foster child's biological families:
"Matt and Emily's willingness to have a positive relationship with biological families helps the case go much smoother for all involved.  It enables Matt and Emily to be active in the case, it helps the child feel more at ease and know that it is ok to have a bond with both families, and it reassures the biological family that Matt and Emily are there to help care for their children rather than take them away.  It also empowers the biological family to succeed."
The nomination also noted that Emily has helped with training for other foster parents on working with biological families. Earlier this year Emily contributed a blog post and article for KidsPeace's Healing Magazine on the subject.
The recognition is part of KidsPeace's National Foster Parent of the Year program, now in its second year as a celebration of National Foster Care Month in May.  Foster families from each of the six states served by KidsPeace FCCP are nominated to be considered for the National designation – to be announced at the KidsPeace FCCP Virtual National Conference on Saturday, May 6, 2023.