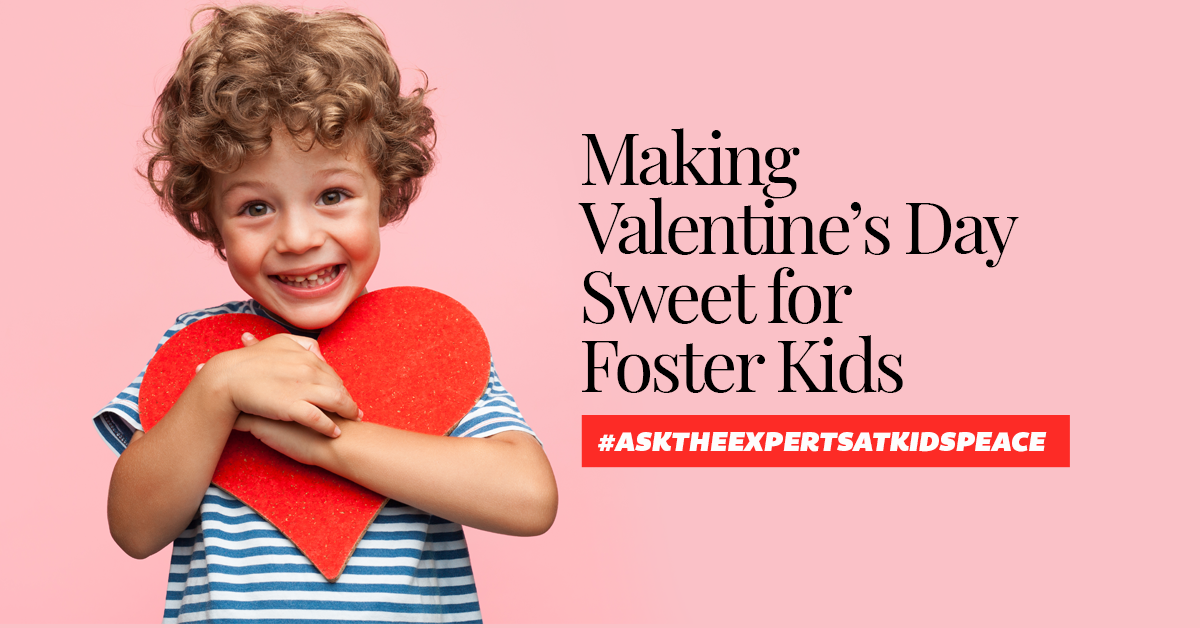 KidsPeace Foster Care's Maria Nicolosi responds to the question: "What can a foster parent or family member do to make the Valentine's Day holiday special for kids in their care?"
While it is important every day to show your foster children how much you care, Valentine's Day is a great opportunity to show them they are loved and create special memories your foster child can cherish for a lifetime. Here are a few ideas on how to celebrate Valentine's Day with your foster children:
Crafty ideas:
Draw hearts on watercolor paper with permanent markers, then added pictures to represent the people, places, and things you and your kiddo care most deeply about.

Create Valentine's Day cards together for friends, family members, teachers or your kiddo's birth family if they are in contact. All it takes is some construction paper, glitter, glue, crayons and some quality time to spend together to show how much you care.
Sweet treats for even sweeter kiddos:
Bake some Valentine's heart-themed treats! Make heart cookies with a heart shaped cookie cutter. Decorate some cupcakes with red and white sprinkles. Make some heart shaped pancakes topped with whipped cream, strawberries and love.

 

No time for baking?

 

Pick up some Valentine's Day donuts to celebrate with a tasty sweet treat!
Surprise your foster child with a heart shaped PB& J sandwich (cut with a cookie cutter) for lunch. Cook their favorite meal for dinner or treat them to a meal at their favorite restaurant.

 
A sweet way to end the day:
End the day spending some quality time watching a Valentine's Classic movie like "A Charlie Brown Valentine" or spend some cuddle time reading them their favorite story book.

 
The most important thing is to let your foster child know they are not alone, they are loved, and spending time with them is a sweet treat for you too!
Maria Nicolosi is program manager for KidsPeace Foster Care's office in Scranton, PA.