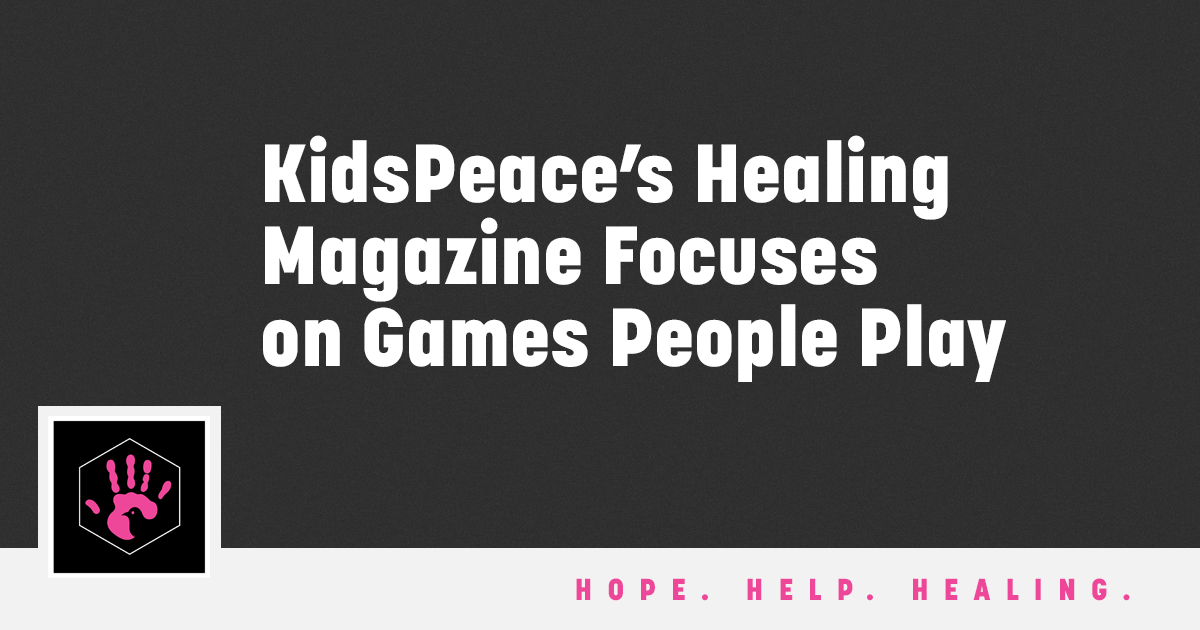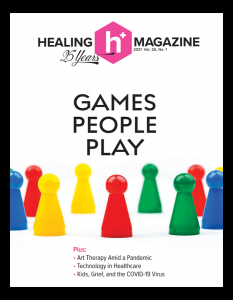 SCHNECKSVILLE, PA  (June 2, 2021) – The surprising therapeutic value of "just playing games" is spotlighted in the new issue of KidsPeace's flagship publication, Healing Magazine, published online today at www.healingmagazine.org.
In its "Spotlight" section, the magazine explores how games can be tools to further understanding and progress in addressing mental and behavioral health concerns, by examining:
How the venerable role-playing game Dungeons & Dragons can help individuals with autism improve their communications and social skills
How a training exercise in the form of a collaborative card game helps new KidsPeace employees practice problem-solving skills to address real-world scenarios in treatment programs
How the COVID-19 pandemic prompted one enthusiast to maintain and build human connections using his lifelong passion for video games
And how the use of puppetry in therapy — long a staple of treatment for kids — can be effective in reaching older clients as well.
The issue also includes perspectives from an art therapist, a high school teacher and information management leaders on the ways their professions may change as a result of the pandemic, as well as tips on helping children grieve losses tied to COVID-19.
With the latest issue, Healing Magazine marks its 25th year of publication.  The twice-yearly magazine seeks to share expertise and encouragement to children's professionals, therapists, educators, parents and others interested in ensuring children have the chance to grow, thrive and succeed in their lives.  The full issue is available for downloading at www.healingmagazine.org, as are the individual articles from this and past issues.  In addition, visitors to the web site can sign up for a free subscription to future paper versions of Healing Magazine.
Since 1882, KidsPeace has been building on its expertise to give hope, help and healing to children, adults and those who love them. Through its comprehensive range of residential treatment programs; accredited educational services; unique psychiatric hospital and foster care and community-based programs, KidsPeace is dedicated to helping people connect, transform and overcome their challenges to ensure a stable future, transition to adulthood and gain independence. Since its doors opened, nearly 300,000 children have participated in one of the multitude of programs KidsPeace offers.
For additional resources or more information on how to get involved, become a foster parent or make a donation, please visit www.kidspeace.org. Follow us at www.facebook.com/kidspeace.org or on Twitter @KidsPeace.