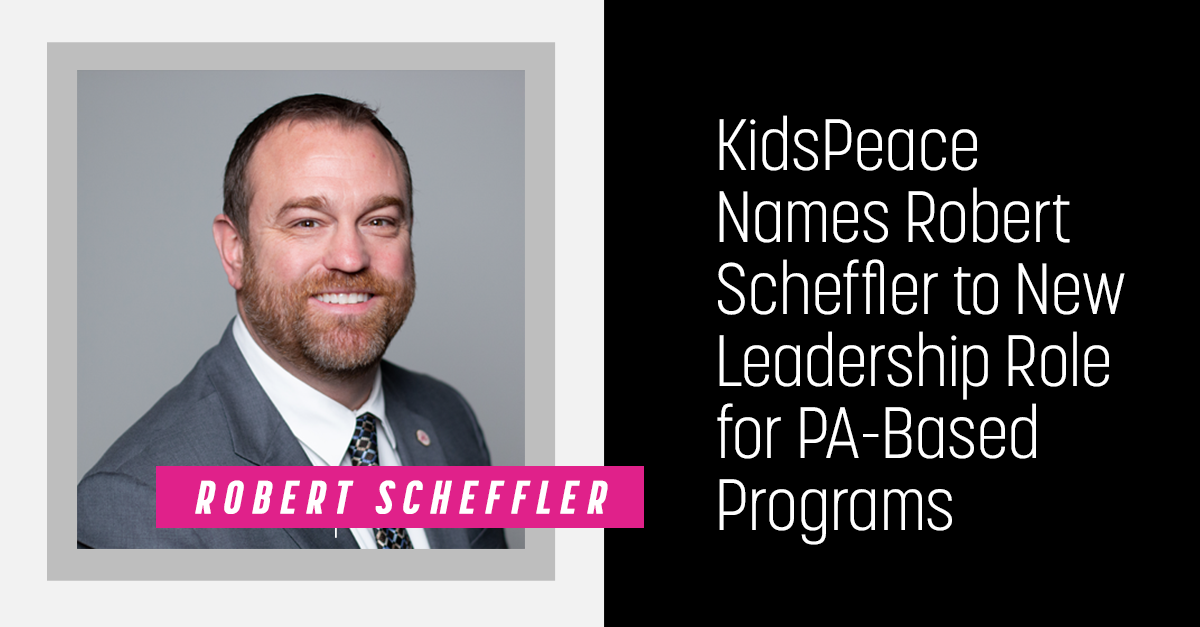 KidsPeace has appointed Robert (Bob) Scheffler to the new position of Vice President of Pennsylvania Residential, Education and Hospital Programs.  
In this role, Scheffler will oversee all aspects of residential and inpatient programming at KidsPeace Children's Hospital, the Orchard Hills (Orefield) and Broadway (Fountain Hill) campuses, as well as related education services at the organization's Lehigh Valley locations.  
Scheffler has more than 25 years of experience in mental and behavioral healthcare in a career that included serving as program director for KidsPeace's residential treatment offerings at Orchard Hills in the early 2000s.  He has extensive executive leadership experience at several inpatient psychiatric facilities in Pennsylvania; most recently, he served as CEO of Haven Behavioral Hospital of Eastern PA, a freestanding psychiatric hospital located in Reading.
"We're delighted to say 'welcome back' to Bob and to have him contribute in this important role," said Michael Slack, president and CEO of KidsPeace. "Bob's commitment to our mission of Hope, Help and Healing is clearly evident in his record of accomplishments in our field.  I am confident that under his leadership, our Pennsylvania programming will advance to even greater success in the future."
Scheffler described himself as "thrilled" about returning to KidsPeace. "In this field we know that each one of us are just one bad day away from needing the care we provide.  Providing that care with the quality and compassion we would expect for ourselves or those we love is both a responsibility and a privilege, and that is what makes KidsPeace such a special organization," he said. "I am both proud and humbled to be able to re-join this amazing team of professionals who make the mission come alive every day, and be a small part of helping those we serve through their bad days," he added.
Scheffler holds a master's degree in social work from Widener University (Chester, PA), and a bachelor's of science degree from Temple University in Philadelphia.