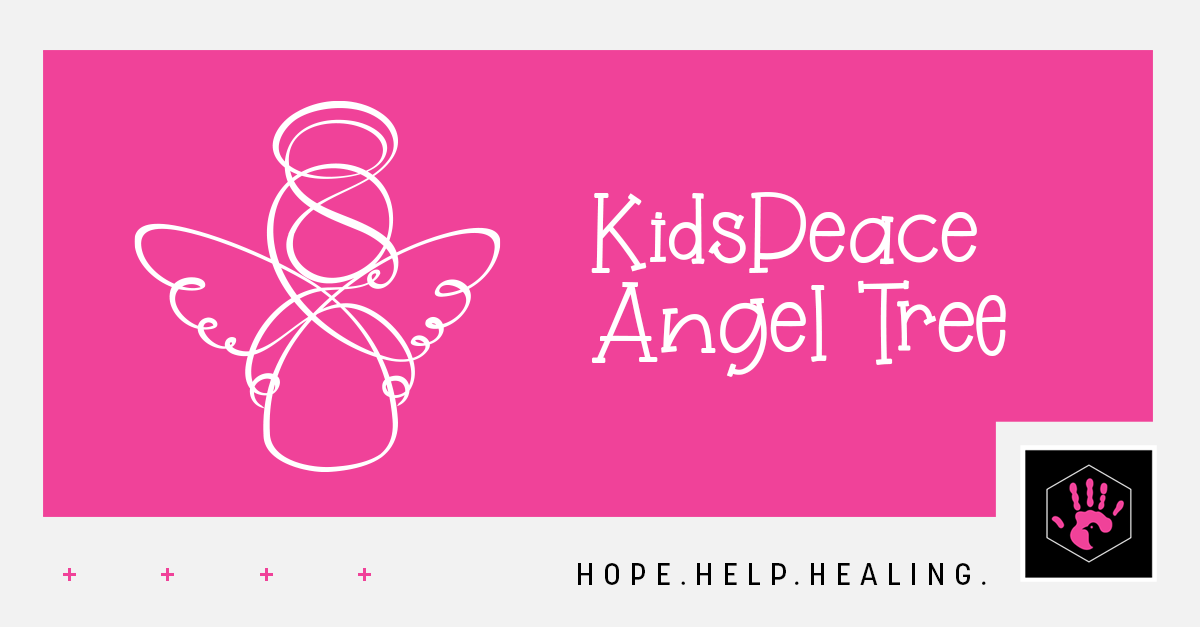 The 2022 edition of KidsPeace's "Angel Tree" holiday gift drive is now underway – with several local organizations participating in the effort to provide gifts for children in inpatient, residential and foster care programs for Christmas. 
The Angel Tree drive starts with children and staff deciding on an appropriate gift request, to be printed onto a tag.  Members of the public select a specific tag and donate the gifts listed, and a group of volunteers organize and distribute the gifts to program staff to present to the children on Christmas morning.
In 2021 Angel Tree saw more than 250 gifts donated from KidsPeace and its participating partners for kids in our PA residential treatment programs and foster care services through our Bethlehem offices.  Donations through "Amazon Smile" helped to provide another 80 gifts for children who were in KidsPeace Children's Hospital over the holidays.
The 2022 gift drive kicked off November 16 with the unveiling of the official Angel Tree at KidsPeace's Administrative Services building in Schnecksville on Facebook Live.  Tags were also made available to organizations participating in this year's effort:
• B. Braun
• Bethlehem Counseling Associates
• Corporate Environments – A One Point Company
• IQVIA
• Lehigh Valley International Airport
• Lutheran Church Group
Members of the public are encouraged to participate as well by going to www.kidspeace.org/angel-tree  to make a monetary donation, by picking out gift tags from the official Angel Tree during business hours at KidsPeace's Administrative Services building, 4085 Independence Drive, Schnecksville, PA 18078, or by calling 610-799-8071.
 "This is a simple way to make a huge impact for a child dealing with challenges, so we're urging everyone to join us and earn your "Angel Wings" this holiday season," said Missy Hartney, KidsPeace Director of Development. "Every child deserves to feel the joy of the holiday season, and that's exactly what Angel Tree campaign – it gives joy to a child who needs it most!" 
Donations of gifts to Angel Tree will be accepted until Monday, December 12.