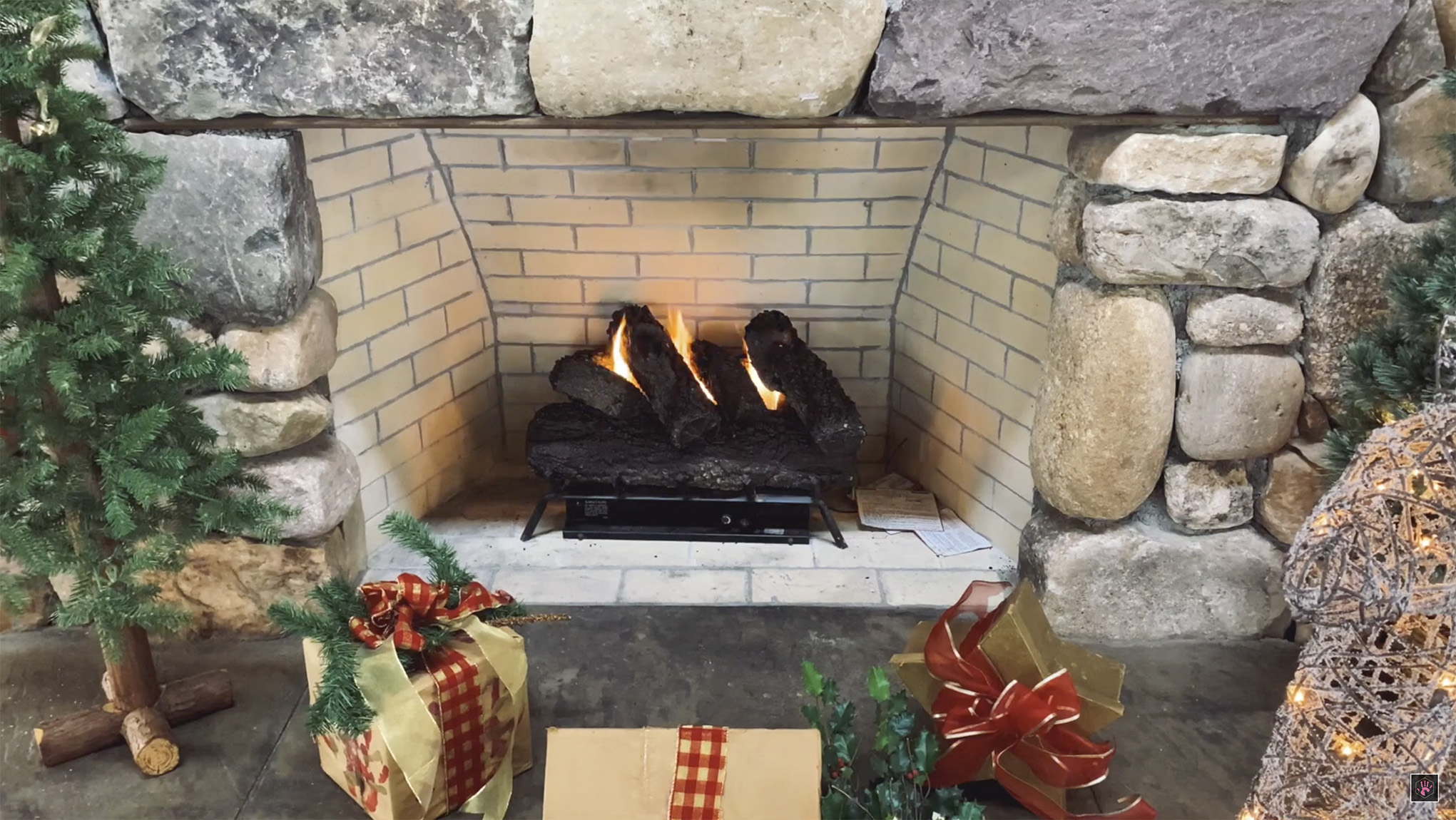 For many families at this time of year, a crackling fire is the ideal backdrop to holiday festivities.  But not everyone can enjoy that experience in real life – hence the popularity of "Yule Log" videos that serve that same purpose electronically.
This year, as part of its "Light the Fire of HOPE" year-end fundraising appeal, KidsPeace is unveiling its own "Yule Log" presentation to help all its friends and supporters set a festive mood in the background of their holiday celebrations.
"Happy Holidays from KidsPeace" imagines a visit to the David Small Pavilion at KidsPeace's Orchard Hills campus by a tired St. Nick, who takes the chance to relax for a while by the pavilion's fireplace (enjoying milk and cookies, of course!). He looks at a card left for him, which has the "Burning Heart" client artwork image for the annual appeal.  In addition to the artwork, the card includes a poignant quote from the young artist as to what it means to them:
"My heart and my fire are like a burning rage that needs to be shown how to do the right thing."
You can see and play the Yule Log presentation from YouTube.
Those wishing to donate as part of the year-end appeal can do so at the Donation page on KidsPeace.org.