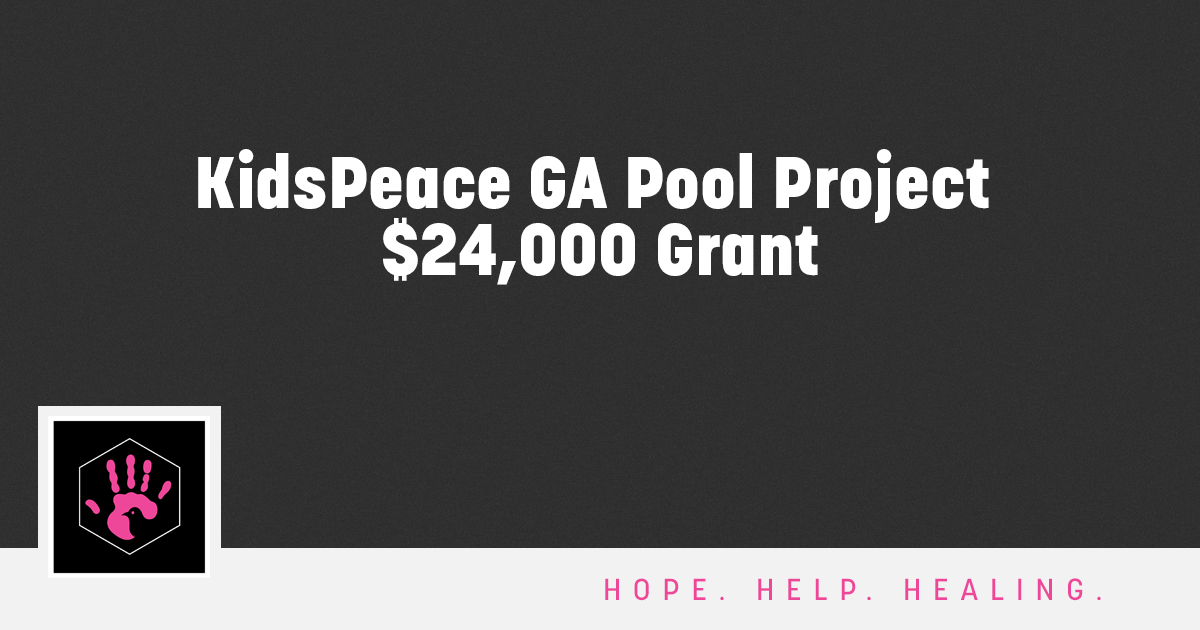 KidsPeace GA Pool Project Receives $24,000 Grant

KidsPeace has received a $24,000 grant from the Community Foundation of West Georgia to complete repairs on the outdoor pool facility at its residential treatment facility in Bowdon, GA.
The new grant will pay for repair and replacement of the concrete and tiled deck surrounding the pool, which will enhance safety and allow the full resumption of therapeutic recreation activities to benefit the children at the facility. The improvements are expected to be completed in time to allow the pool to be fully functional by the warmer months of 2023.
Renovation of the pool began last year, which was also funded by a CFWG grant as well as other contributions from the West Georgia community.  
The project is being funded in part by a grant from the Community Foundation of West Georgia.  As a grassroots organization led by community champions, we rally changemakers around important issues, accelerate social innovation, and mobilize diverse resources for both social and financial return.  A thriving community for all is possible with vision, knowledge, connections and resources to proactively work in concert.
For more information about the Foundation and its activities improving the lives of people living in the West Georgia region, please visit www.cfwg.net