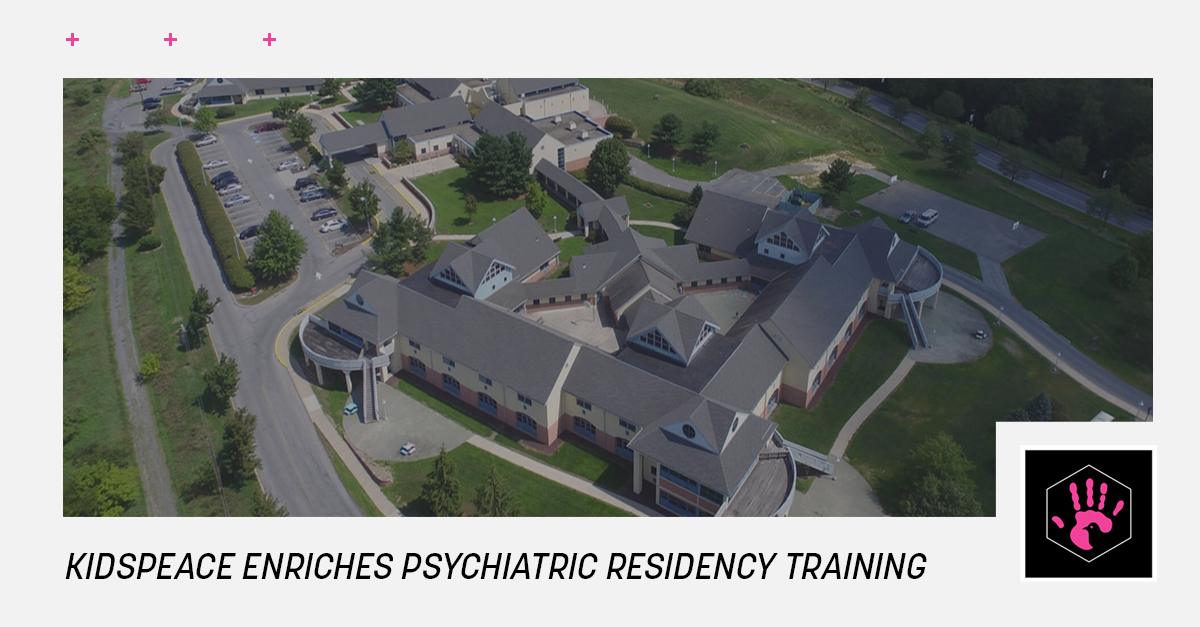 By providing a range of services for mental and behavioral healthcare for children, KidsPeace is making a difference in the lives of young people every day.  But the organization is also making an impact in the future quality of psychiatric services – as a clinical training site for doctors in training as part of their general psychiatry residency programs.
KidsPeace Chief Medical Officer Dr. Matthew Koval explains that as part of a general psychiatry residency program, residents are required to spend approximately two months focused on child and adolescent psychiatry.  For the last several years KidsPeace has partnered with St. Luke's University Health Network to provide the inpatient portion of that rotation, at the organization's Orchard Hills inpatient and residential campus in Orefield, PA. 
"They usually do about one month of resident work with us," Dr. Koval explained.  "We provide a different setting and client base than most rotation opportunities in the field. We receive high ratings from the residents who work at KidsPeace, and they say they enjoy their time with us."
Dr. Koval noted that having the residents working in KidsPeace Children's Hospital provide service that helps to "lighten the load" for KidsPeace staff.  "They contribute to the care we provide our clients, and in exchange they receive experience and training that they may not get elsewhere.  So we get their help in caring for our kids, the residents get valuable real-life experience in their chosen field, and St. Luke's gets to note these advantages in promoting the network's residency program offerings."
"It's really a win-win-win situation."
The general psychiatry residency at St. Luke's is a four-year program.  General psychiatry residents can choose to continue specialty training in child and adolescent psychiatry through a fellowship program.   Lehigh Valley Health Network is planning on launching a child and adolescent psychiatry fellowship in July of 2023.  Dr. Koval said KidsPeace is looking forward to working with LVHN on its fellowship offerings.
"LVHN plans on having two child and adolescent psychiatry fellowship slots which have the potential to be filled through the National Residency Matching Program (NRMP). We're discussing with them how we can offer the advanced trainees the chance to work with us for their first year of the fellowship.  As with our residency partnership with St. Luke's, we can provide these students the experience of working with younger children and kids in a residential setting – training sites that are not currently part of the Lehigh Valley Health Network."
"In the long run, we believe that providing valuable opportunities like this for the next generation of professionals in the field is a very real way that KidsPeace can help improve psychiatric care in the U.S. in the future."