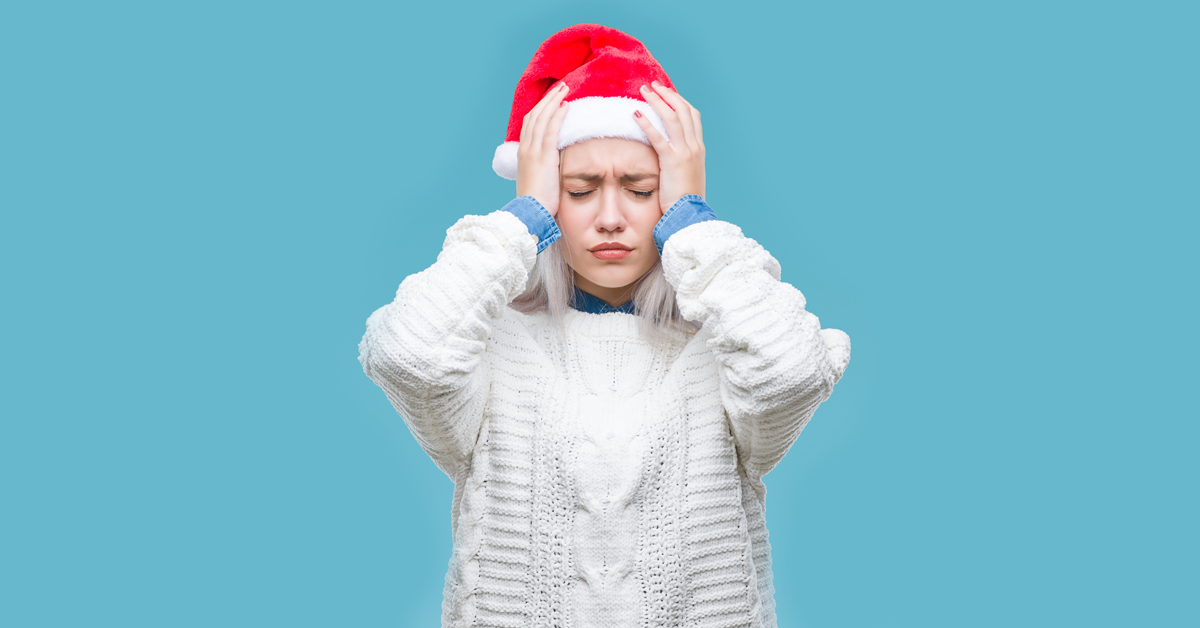 The KidsPeace Critical Incident Response Team (CIRT) knows that everyone experiences heightened levels of stress around this time of year. Here are some basic guidelines for what to do when someone you know seems more "down" than usual, or more isolated than normal, or just doesn't seem "okay." 
First, consider for whom we should all be on the lookout! 
Pay special attention to:
People who appear depressed

People who deal with mental illness or substance abuse issues

People who seem isolated socially

People who have little or no family support

People who seem hopeless

 

People who have recently suffered loss

People who are overwhelmed and/or over-stressed

People who are showing a recent drastic change in behavior

People who previously attempted suicide

 
Next, consider how you might approach the person.
Don't ever worry about bringing up difficult subjects like this. You are NOT going to put the idea of suicide into someone's head. This person is more than likely just waiting for someone to ask. 
Here are some sample statements to open or continue a conversation:
You seem really down lately. Have you been so down that you ever considered hurting yourself or ending your life?
I can see that you are really unhappy. Have you had any unsafe thoughts about your unhappiness – like wanting to hurt or kill yourself?
I know you say you are okay, but you really don't seem okay. Would you like to talk about what's happening?
Would it be okay if I just stayed here with you – even if we don't talk?

 

If not me, is there someone else you feel you can talk to about what's happening? Can I help you call that person?
Would you go with me to get some help?
Will you let me help you?
Next, consider how you might connect this person with others who are trained to help?
There are many great resources available to people who are struggling. Two that we promote through the KidsPeace Critical Incident Response Team are:
National Suicide Prevention Lifeline at 1-800-273-8255
CRISIS TEXT LINE – Text "CNQR" to 741741
Other supports you might suggest:
Encourage a student to talk to a guidance counselor at school.

Help the person think of trusted mentors, counselors and coaches already in his or her life who might be able to help.

 

Encourage the person to access an employee assistance program at work.

 

Strongly suggest that he or she talks to family and friends about what's happening if at all possible.

 

Prompt the person to consider reaching out to a faith community for support.

 
Finally, consider your OWN well-being!
Helping others is admirable. Connecting to each other helps us remember that we are not alone in life. That being said, sometimes you can find yourself fatigued from helping others. If that happens it's okay for you to take a break to help yourself!
Thoughts on your own self-care and well-being:
You are not to blame for other people's choices.

You can only do your best to help reach a person. That person also has to reach back to you.

Setting reasonable limits with others does not mean you don't care about them.

 

You cannot take care of others if you are overwhelmed and overly stressed with your own life.

 

Your own health must be a priority when helping others.

 

You are worthy of consistent self-care.

 
The KidsPeace Critical Incident Response Team wishes everyone a very happy and safe holiday. If you, or someone you know is suffering and needs help please reach out. You are not alone.