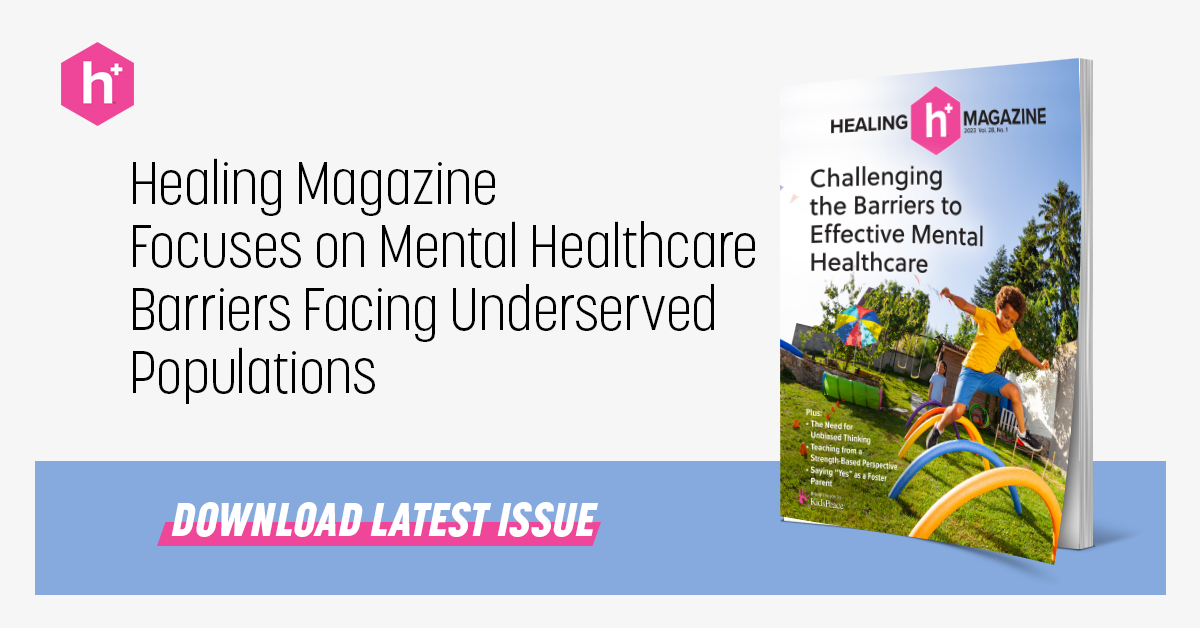 The need for mental and behavioral healthcare services in the U.S. has risen sharply as a result of the COVID-19 pandemic – and also on the rise is awareness of the significant barriers individuals in traditionally under-served populations still face in getting the help they need. 
The latest issue of Healing Magazine provides insights into how barriers to effective mental health treatment continue to affect these populations even as recognition of the need for such treatment has never been higher – including:
A national review of post-pandemic challenges faced by Hispanic immigrants.
An innovative approach to shifting the discussion of mental health empowerment within the Black community.
How unbiased thinking is critical for therapists to address their clients' needs
The role that "social determinants of health" play in mental health outcomes
And how improving "health equity" must be a key objective of community health initiatives for them to be truly successful.
The latest issue also examines the role a "strength-based approach" to teaching affects the well-being of students, as well as one foster family's discovery of the surprising power of reaching out to biological parents.  
Published twice a year, Healing Magazine is KidsPeace's flagship publication, and provides information and inspiration to caring professionals, educators, parents – anyone with an interest in helping children grow, thrive and succeed. You can view the latest issue and its articles at www.healingmagazine.org – where you can also subscribe for free to receive future printed issues of Healing Magazine.