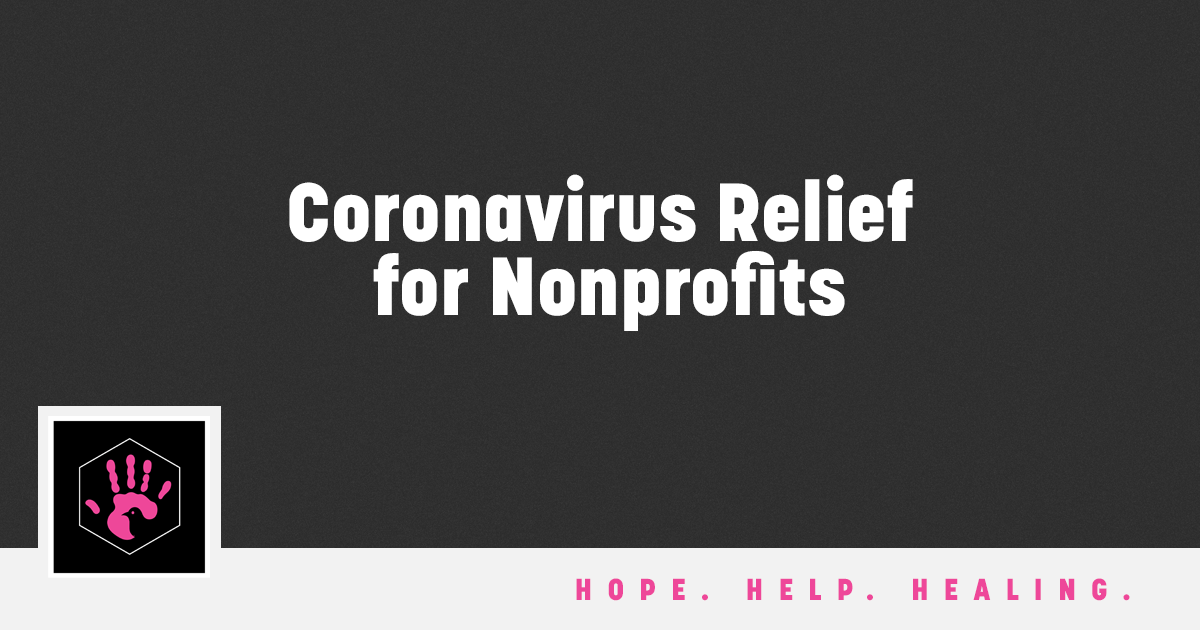 The following is a letter sent by KidsPeace President and CEO Michael Slack to U.S. Senators representing states in which KidsPeace has operations, urging them to include nonprofit human services organizations in any Federal Coronavirus pandemic relief legislation under consideration.
———-
March 22, 2020
Dear Senator:
At this time of significant uncertainty as a result of the COVID-19 pandemic, non-profit organizations, including those serving children and families, are facing unprecedented challenges. The situation is ever-changing, and organizations are being forced to adapt to these changes at a rapid speed. However, the services that these organizations provide to the most vulnerable, including children and families, have remained unwavering, despite the resulting financial and programmatic strain.
Human services represents 2% of the nation's workforce and is similar in size to the airline industry. As the federal government identifies industries and organizations that require financial stimulus as a result of this pandemic, it is crucial that Congress include the non-profit community in its legislation.
The economic impact on non-profits can be devastating
Not unlike for-profit industries, the non-profit sector is deeply impacted by the mandatory closures and "shelter in place" or "stay home" orders. The impact on individuals, as well as their immediate and extended families, is wide-reaching.
Non-profits already operate on small margins. As this crisis has spread across the country, many for-profit business owners have been quoted as stating, "We're not trying to make a profit through this; we're just trying to stay afloat." This is the norm for non-profits, so at a time when businesses and other organizations are shuttering, the economic impact is that much greater on non-profits. 
Therefore, it is critical that federal legislation provide funding and relevant tax relief to non-profit organizations in order to ensure that they maintain their operations during this difficult time. 
Non-profits are providing critical and life-sustaining services
Programs for children and families and behavioral health organizations are at the heart of crisis management. These organizations are quick to respond in times of emergency to address the mental health needs of individuals facing these crises. The crisis is now. As the world faces a pandemic that is forcing schools to close, businesses to shutter and is placing an enormous strain on the health care systems and the economy, these activities stretch the very definition of "crisis."
Non-profit organizations employ 12 million workers, comprising 10% of the US GDP. These workers must be retained in order to ensure that services continue in the immediate future, as well as continue to provide critical programs beyond this crisis. If non-profits are forced to lay off their workforce, mobilizing them after the crisis will be extremely difficult, and in some cases, impossible. This will reduce the vital services on which children and families so desperately rely and will further damage the economy.
Therefore, it is crucial that non-profits, including organizations serving children and families, as well as behavioral service organizations, pay very close attention to both its workforce and the individuals and families they serve. This means that social workers, counselors, clinicians, psychiatric nurses, psychologists, mental health technicians, direct care workers and foster care workers are among the many members of the workforce who should be considered "essential staff." 
Furthermore, business continuity relief and other funding is needed to ensure that members of this workforce have the support that they need to continue to provide their critical services to children, adults and families in need. In addition, the payroll tax credit that has been proposed to provide emergency paid family leave and sick time pay for care related to COVID-19 will be vital to mitigate the impact of the pandemic on both employees and their non-profit employers.
Crisis management takes place at a local level
When members of our communities need support and assistance, they most often seek this help on a local level. In fact, KidsPeace, along with other non-profits, have continued to serve thousands of individuals with uninterrupted care during this pandemic. Therefore, it is important that non-profits serving their communities are guaranteed some of the relief generated from the federal government. It is crucial that "front line" organizations who are directly serving the individuals who need their services the most have access to federal funding initiated through this bill. Verbiage that non-profits providing direct care in their communities receive a portion of the funds will help ensure that the funding is utilized where it is needed most.
Social distancing and "stay at home" orders require new methods of care
This crisis is having a significant impact on children and families, who are experiencing major changes and disruptions in all aspects of their lives. These disruptions will likely exacerbate challenges that families who are already receiving care for social service or mental health needs are facing. Therefore, it is critical that these families continue to have access to the services they had been receiving prior to social distancing practices began. It is important that the Center for Medicare and Medicaid work with states to allow tele-mental health services provided by qualified mental health professionals to be reimbursable under Medicaid and that regulatory barriers are eased to enable uninterrupted care for children and families.
We implore you to consider the needs of the non-profit community in the COVID-19 aid package and include provisions to allow our organizations to continue to serve our nation's most vulnerable.
Sincerely,
Michael Slack
—————–
To urge your senators to include nonprofit organizations in any Coronavirus relief legislation, please visit www.senate.gov for phone numbers and Twitter account information.