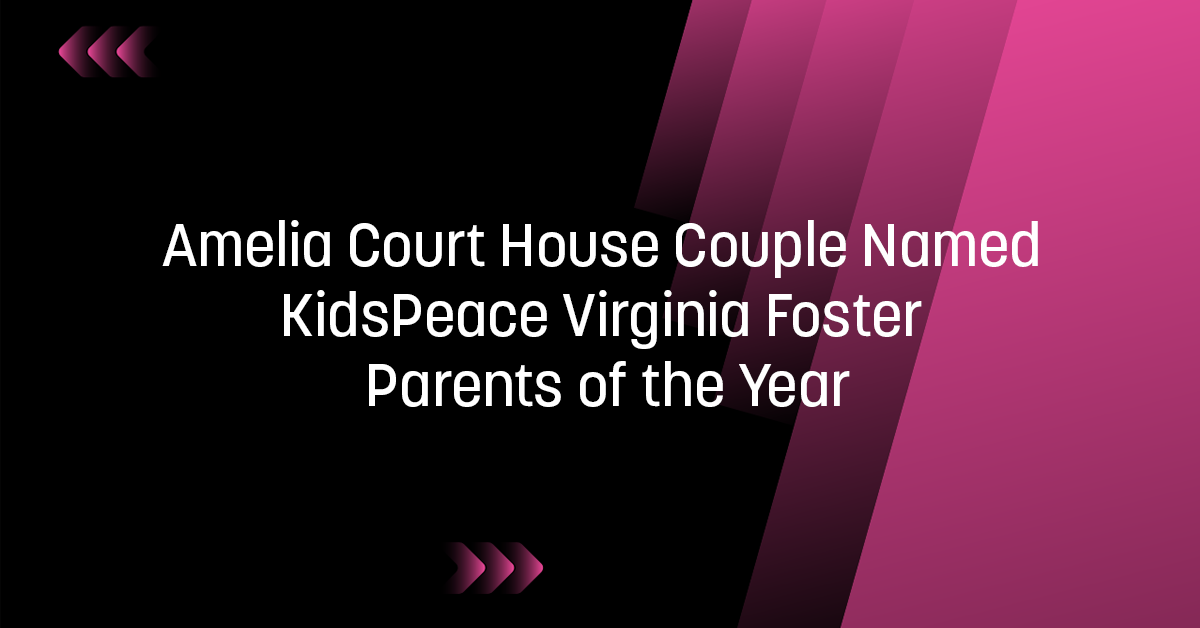 KidsPeace Foster Care and Community Programs (FCCP) has announced that Michelle and Norman Crowder of Amelia Court House have been chosen as its 2023 State Foster Parents of the Year for Virginia.
The Crowders were chosen by state FCCP leadership for the recognition following their nomination by Natia Hayes, program manager for KidsPeace's Richmond office. In her nomination Hayes noted the couple have fostered more than 25 kids since being licensed – along with handling two full-time jobs, four biological children and becoming grandparents.  The secret, according to Hayes, is "you will find the Crowders laughing, celebrating successes and a home full of love."
Hayes also highlighted the couple's willingness to take on caring for kids with challenges.  In October of 2022 they completed their adoption of two siblings – one of which with cerebral palsy – and have attended every appointment and therapy session, while outfitting their house for handicap access and being trained in the specialized skills needed to care for the child:
"It takes dedicated foster parents to be willing to take on a child with high needs, and more so, to adopt a child with these needs. Michelle and Norman continue to show their selflessness, love, understanding and patience on a daily basis to the children in their home, and this is evident in the impact they have made on each child placed in their care."
The recognition is part of KidsPeace's National Foster Parent of the Year program, now in its second year as a celebration of National Foster Care Month in May.  Foster families from each of the six states served by KidsPeace FCCP are nominated to be considered for the National designation – to be announced at the KidsPeace FCCP Virtual National Conference on Saturday, May 6, 2023.