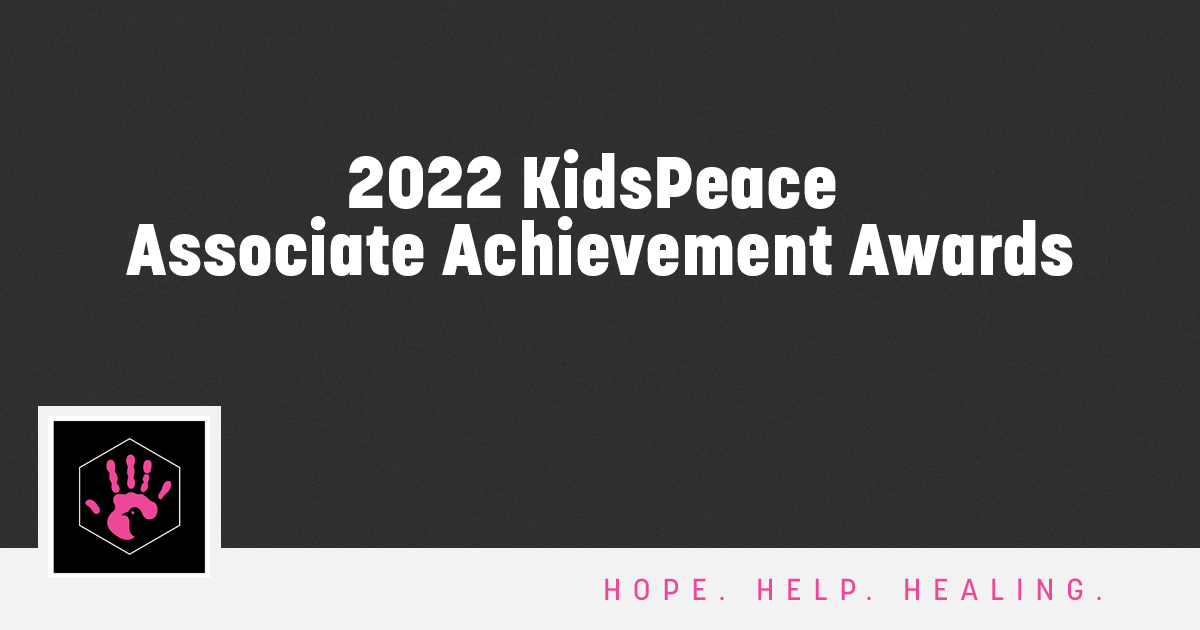 Each year KidsPeace recognizes the outstanding work of its dedicated associates with its Associate Achievement Awards.  Presented in six categories – Spirit of KidsPeace, Model of Care, Creativity & Innovation, Customer Service, Leadership, and Team – the Awards honor individuals and groups whose contributions ensure we are able to provide the highest quality treatment to the children in our care. 
Associates are nominated for awards by their peers, and winners are selected based on those nominations by KidsPeace senior leadership.
Associate Achievement Award recipients for 2022:
•Spirit of KidsPeace•
Damaris Morales, Behavior Analyst, Pennsylvania Residential
Alana Miller, Family Resource Specialist, Foster Care and Community Programs, Virginia
•Model of Care•
Cathleen Williamson, Manager of ABA Services, Pennsylvania Residential
Paul Rajan, Overnight Supervisor, Graham Lake, Maine
•Creativity & Innovation•
Renee Lembach, Program and Staff Development Specialist (PA)
Ashley Denton, Unit Supervisor, KidsPeace Georgia
•Customer Service•
Amber Foulke, Administrative Assistant, Advances Program (PA)
Alina Amin, Home Health Care Manager, Foster Care and Community Programs, New York
•Leadership•
Scott Webb, Manager of Contracts 
Laura Haas, Clinical Manager of Social Services, KidsPeace Children's Hospital (PA)
•Team Award•
Williamsport/Bloomsburg (PA) Adoption
TeenCentral.com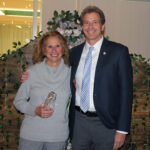 In addition, KidsPeace's president has the opportunity to select an individual to receive the President's Award. For 2022 the organization's president Mike Slack chose Gina Delluva, Director of Education at the Orchard Hills Campus in Pennsylvania, for her extraordinary commitment to providing kids in our care the educational experiences they need to thrive and success in life.  Mr. Slack noted that Gina's involvement with KidsPeace extends back to her volunteer work as an undergraduate student, and she recently marked her 40th anniversary as a KidsPeace associate.
Mr. Slack described the Associate Achievement Awards as a way to thank the organization's employees for "dedicating your career to the profession of helping others.  There is no more admirable endeavor in making our communities and for that matter the world a better place…  It is the dedication of the KidsPeace associate that makes us strong, that instills resilience and that shines the way for us to follow."
Congratulations to all those recognized throughout our organization!