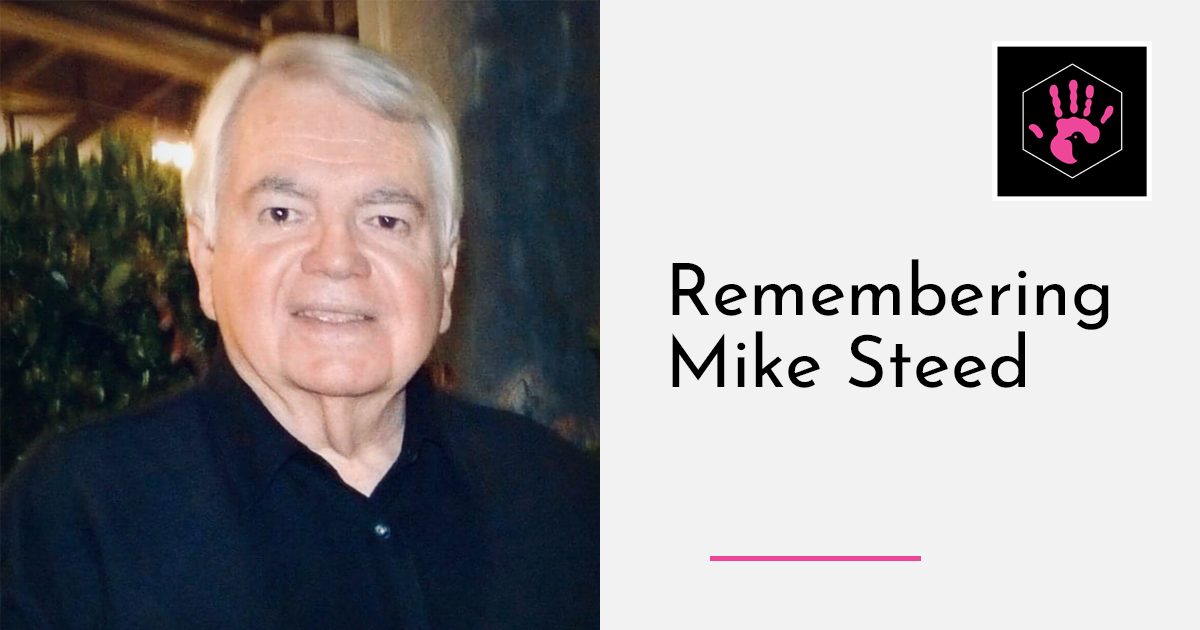 Remembering Mike Steed
By Mike Slack
KidsPeace President and CEO
Mike Steed, a member of the KidsPeace Georgia Board of Associates and longtime community leader and supporter of the Bowdon (GA) operation, passed away April 15, 2020.  
I first met Mike Steed in 2003, when I was investigating the possibility of expanding KidsPeace's programs into Georgia.  He was known as a "connector" – someone who literally knew EVERYONE in his community, so that even if he didn't have an answer to a question or problem he knew how to network and find someone who did.
I think I had the same experience that anyone had in meeting Mike for the first time – you realized that here was somebody with an absolutely wonderful sense of humor.  No matter how stressful the situation, Mike could always find a way to make you smile.  What a gift.
While his sense of humor may have stood out on first blush, Mike was easy to like as a person and a friend for an even better reason – his sense of humanity. He immediately understood the mission of KidsPeace and realized he wanted to help bring our services to his community of Bowdon.  In those early days we literally talked just about every day for months, as we were trying to determine how to make our KidsPeace project a reality.  Mind you, he was not paid; this was a gift of his time and wisdom –a gift worth its weight in gold.
He was instrumental in establishing a strong foundation for our Bowdon operation.  He helped us identify and lease the land where we constructed the KidsPeace facility, and more importantly he introduced KidsPeace to people who shared a connection for our mission, a vision of the economic and social impact we could make, and the ability to help us get started.  Because of Mike, we were able to bring some true community leaders into our effort – people like Tom Upchurch, Slater Barr, Daniel Jackson, Robert Barr… the list goes on and on, because once Mike was motivated to do something he was tenacious in making sure it happened.  I see this as a theme throughout his life – he accomplished so much and did so with and through others who were inspired by him.
He was just such a great person to spend time with.  In one of my early trips to Bowdon Mike took me just over the border into Alabama to a restaurant called The Bulldog.  He said I had to try a "meat and three" meal, and top it off with their cobbler for dessert.  The meal was fantastic – but just as Mike said, the cobbler was the highlight. As we were enjoying it, he joked that you could feel your "arteries hardening as each spoonful went down…but boy, is it worth it!!"  He was right, as always.  Another time I played golf once with Mike and his brother on a really beautiful Georgia day.  None of us played particularly well, but that didn't matter because Mike was at his best, sharing a joke or a saying on just about every hole.  I have to confess that some of them were "not for public consumption," but we laughed so hard that day!  
Mike Steed was a remarkable person with a remarkable family and he leaves a legacy that anyone would be jealous of.  He was very proud of the help KidsPeace has been able to give to so many Georgia youth over the years, and the role he played in making that possible.  
I will miss him tremendously but remember our time together with joy.  I was blessed to know him.
Mike Slack
In lieu of flowers, the Steed family has requested donations be made to KidsPeace Georgia.  Donations can be made by going to the Donate section at www.kidspeace.org/donate  and choosing the Designation of Gift option.  In addition, donations can be sent to KidsPeace at 101 KidsPeace Drive, Bowdon, GA 30108; please note on your check that your donation is made In memory of Mike Steed.