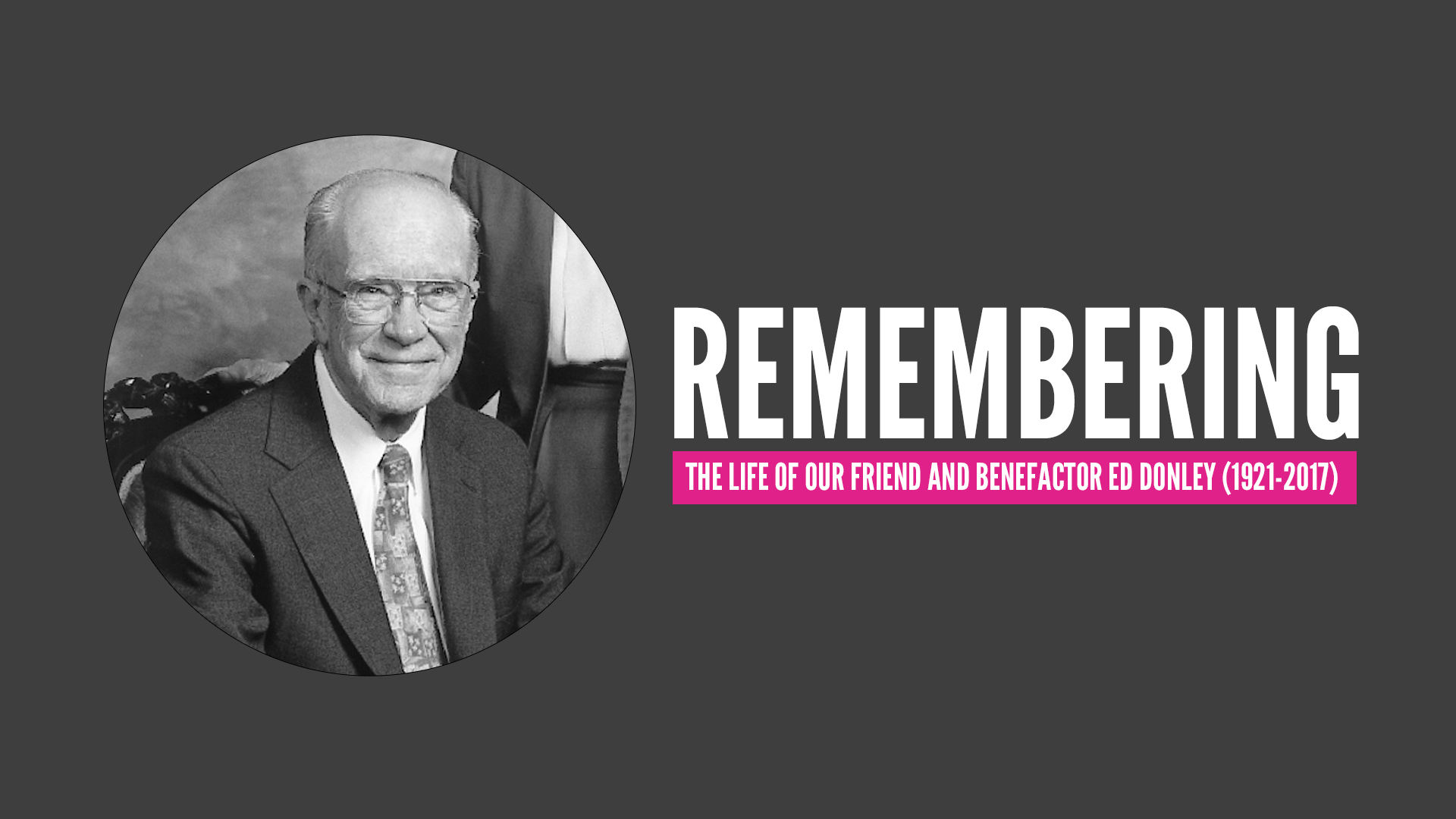 Will Isemann, KidsPeace President and CEO, issued the following statement 4/4/2017:
"We at KidsPeace are saddened at the news that our friend and benefactor Ed Donley passed away over this past weekend, and we join his friends and the entire Lehigh Valley community in celebrating his life and his contributions.
Through their many philanthropic efforts, Mr. Donley and his wife Inez demonstrated their commitment to the welfare of children – especially to those in need of help and support. And KidsPeace was fortunate enough to have the opportunity to work with the Donleys on numerous occasions over the last four decades to turn that commitment into concrete action in support of the children we serve.
It's not an exaggeration to say that Ed and Inez Donley contributed as much to our organization's ability to grow and serve kids than any other benefactors in the 135-year history of KidsPeace. In addition to significant personal contributions, they provided leadership for funding campaigns in a number of areas – most significantly, the effort to build the Orchard Hills Campus in Pennsylvania. From that campus's centerpiece Donley Therapeutic Recreation Center, to the welcome atrium of KidsPeace Hospital dedicated in Inez's honor, to the fact that our annual giving program is named The Donley Society, we benefit every day from Ed and Inez's generosity and are inspired every day by their spirit and love for our kids.
Ed was often described as "a visionary" and "a true gentleman." Sometimes those roles can be mutually exclusive, but his character was a combination of the best attributes of both of them.
Our thoughts and prayers are with Ed's family and his many friends. While we all feel their loss, I hope they can find some solace in the knowledge of his impact on his community and the healing and peace he helped bring to thousands of our kids. His community, his state, his nation and certainly our organization all are the better for having known this remarkable man."