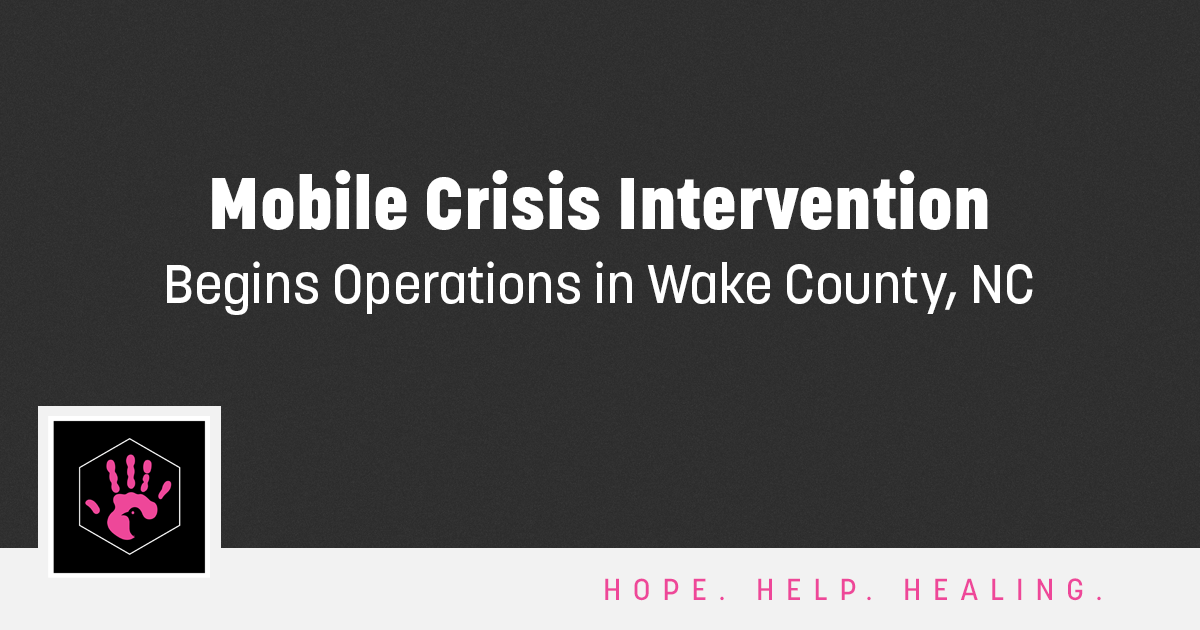 MORES is first program to launch under The Hope Center for Youth and Family Crisis initiative 
FUQUAY-VARINA, NC (May 31, 2022) – KidsPeace and Alliance Health announced that the first crisis intervention service from their joint venture The Hope Center Youth and Family Crisis began operations in Wake County this month.
 "MORES" (Mobile Outreach Response Engagement and Stabilization) is a specialized crisis response service designed to engage youth and their families at their location. It consists of a team of trained crisis responders who work to address the immediate psychiatric, developmental and behavioral problems of individuals experiencing a crisis, and assist in connection to community resources and providers to aid in the reduction of hospitalizations and out-of-home placement.  In addition to brief crisis intervention and assessment onsite, the MORES Team is able to provide access to case management services, referral to ongoing care, and assistance in placement into programs when medically necessary, along with aftercare planning. 
The MORES team is available seven days a week from 10 a.m.-10:30 p.m.  Individuals in need of crisis services for youth can access the MORES service by contacting KidsPeace at 484-215-6756.  (For crisis services outside of those hours, individuals can contact the Alliance Access and Information Line at 1-800-510-9132.)
Note: MORES cannot do involuntary commitments, transport those who already have commitment papers, or work in place of our partners in law enforcement. In those cases, law enforcement will still be the primary responder.
MORES is part of the continuum of services to be provided under the auspices of The Hope Center for Youth and Family Crisis.  The Hope Center is a partnership between Alliance Health, the managed care organization for mental health services in Wake County (as well as five other counties in North Carolina) and KidsPeace, a Pennsylvania-based private charity dedicated to serving the behavioral and mental health needs of children, families and communities.
Later this year the center will open as a behavioral health urgent care facility in Fuquay-Varina, NC to assess children in crisis and develop safety and treatment plans for the child and their family.  Plans are also in place to add a 16-bed inpatient crisis treatment program at the Fuquay-Varina location by early 2023. (You can learn more at www.kidspeace.org/The-Hope-Center) 
For 140 years, KidsPeace has been building on its expertise to give hope, help and healing to children, adults and those who love them. Through its comprehensive range of residential treatment programs; accredited educational services; unique psychiatric hospital and foster care and community-based programs, KidsPeace is dedicated to helping people connect, transform and overcome their challenges to ensure a stable future, transition to adulthood and gain independence. Since its doors opened, nearly 300,000 children have participated in one of the multitude of programs KidsPeace offers. 
For additional resources or more information on how to get involved, become a foster parent or make a donation, please visit www.kidspeace.org. Follow us at www.facebook.com/kidspeace.org or on Twitter @KidsPeace.