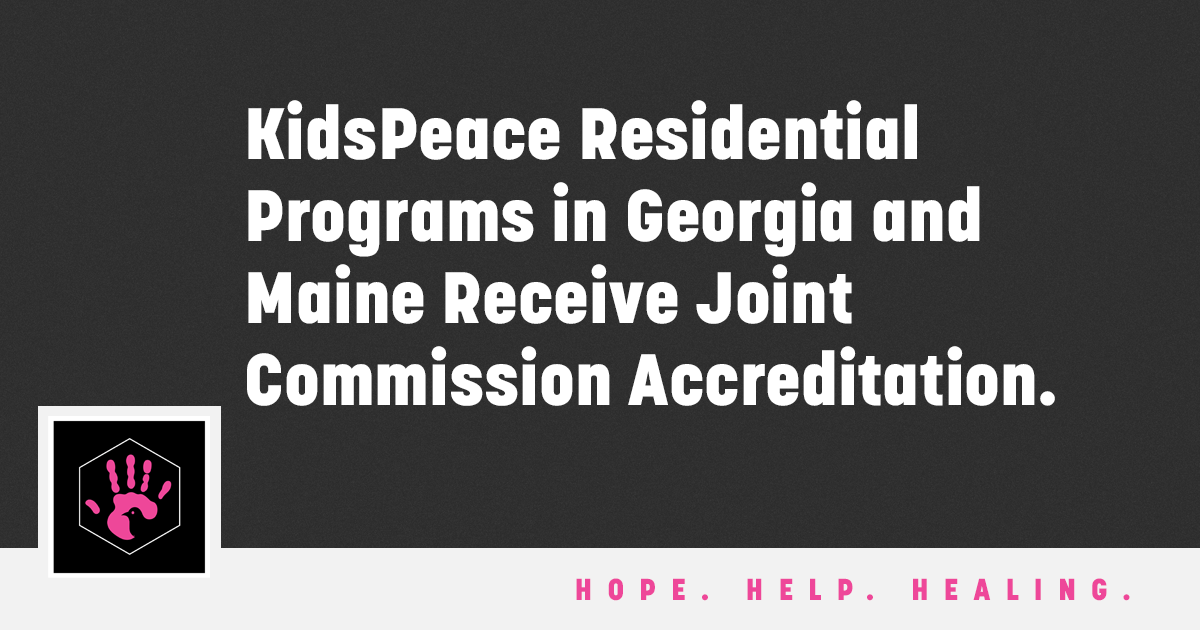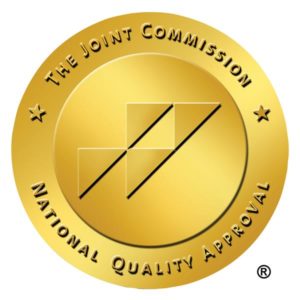 KidsPeace announced that residential treatment programs at its campuses in Georgia and Maine have received accreditation from the Joint Commission – the nation's oldest and largest standards-setting and accrediting body in health care.
KidsPeace's residential treatment programs in Bowdon, GA and Ellsworth, ME received the "Gold Seal of Approval®" from the Commission, following onsite surveys by the organization earlier this year.  KidsPeace's Georgia program has been accredited by the Commission since 2009, while 2021 marks the first time the programs in Maine have sought accreditation in the past decade.  
"For organizations in the healthcare field, accreditation by the Joint Commission is the gold standard of safety and quality assurance.  We at KidsPeace are thrilled at the accomplishment of our Maine and Georgia programs in receiving this recognition," said Michael W. Slack, president and CEO of KidsPeace.
Slack noted that the Joint Commission's onsite surveys involve extensive reviews of every aspect of a program's operation. "Such reviews require a great deal of preparation on the part of the organization seeking accreditation, and they are designed to reveal the true nature of our ability to serve the kids who come into our care.  The fact that the Commission's reviews resulted in this Gold Seal recognition is a tribute to the dedication and hard work of our colleagues, and a source of pride for all of us at KidsPeace," he added.
KidsPeace Georgia provides residential care and treatment services at the 80-bed Bowdon campus, which also houses an onsite school, recreational facilities and a wellness and behavioral health center to serve the needs of the youth in the program.  At the Graham Lake campus in Maine, KidsPeace operates a 44-bed therapeutic residential treatment program with an emphasis on serving youth with Autism Spectrum Disorders. 
Slack pointed out that both accredited sites are now hiring for a variety of open staff positions.
Slack further noted that programs at KidsPeace's Orchard Hills Campus in Orefield, PA, and its foster care operations in Raleigh and Fayetteville in North Carolina, also are scheduled to be reviewed by the Joint Commission later this year.