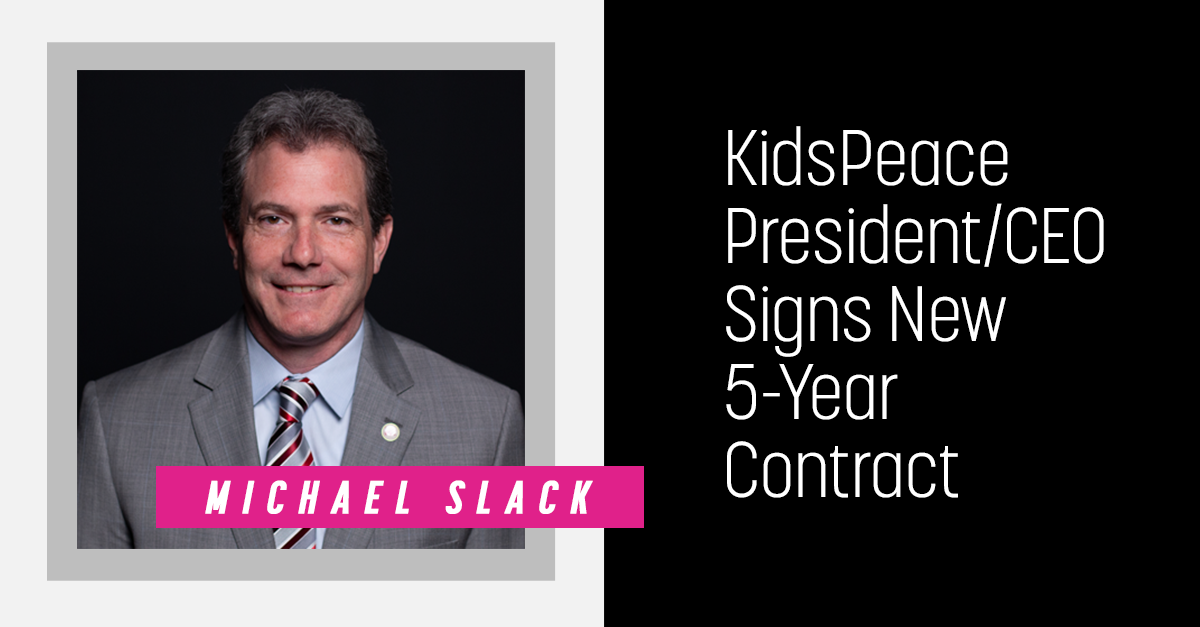 KidsPeace announced that Michael W. Slack has signed a new five-year contract to continue serving as President and CEO of the nonprofit provider of mental and behavioral health services to children, adults and families.  
Mr. Slack joined the KidsPeace organization in 2001 as director of business development, and served in a variety of roles of increasing responsibility until July 2019, when he was chosen to replace William Isemann as President and CEO.  
Since assuming the post, Mr. Slack has overseen the implementation of a new three-year strategic plan and guided the organization's comprehensive response to the challenges posed by the COVID-19 pandemic.  He also has taken a leading role in advocating for more post-pandemic resources for mental health care providers in Pennsylvania and the U.S.
In announcing the new contract, John Moses, Chair of the KidsPeace National Board of Directors, noted that it comes as the organization celebrates its 140th anniversary. "Longevity like that is a tribute to the hard work of everyone who has contributed their time and talents to helping those who need our services, and that absolutely includes the amazing associates working for KidsPeace today," he said.  "We believe our dedicated associates deserve consistent and visionary leadership – the kind of leadership Mike Slack has demonstrated in his career and especially during the pandemic.  The board is delighted that he will continue to provide that kind of leadership for the next five years," Mr. Moses added.
"I'm humbled and grateful to the board for this expression of confidence in our leadership over the past three years," Mr. Slack said. "The pandemic will continue to have a historic impact on our field and the work we do. I look forward to working with KidsPeace's extraordinary associates to manage that impact and continue to serve the kids and families who rely upon our programs."  
The new contract was approved at the March 10th meeting of the KidsPeace Board of Directors.