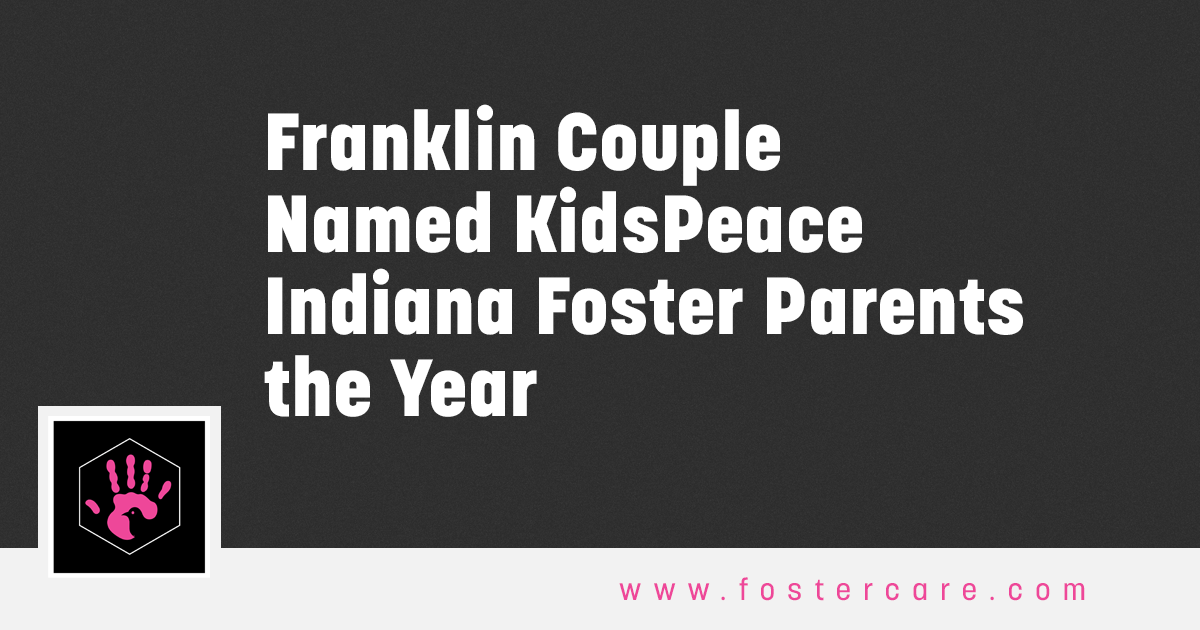 FRANKLIN, IN (May 5, 2022) – KidsPeace announced that Madison Eckert and Josh Mandeville of Franklin, IN have been named the organization's 2022 Indiana Foster Parents of the Year.
The couple were selected by KidsPeace Foster Care's Indiana state leadership after being nominated by Selma Ibrahimovic, a family consultant in the Franklin foster care office. In her nomination, Ibrahimovic noted the work that the couple does in both regular foster care and respite care (in which they care for children on a short-term basis to relieve stress on other foster families).
"Madi and Josh have gone above and beyond this past year to provide the most service to not only their foster children, but for other foster children that they provide respite for," she noted. "Madi and Josh have taken respite for any kids, with any and all behaviors and all age ranges … (they) have never said "no" to any respite kid!"
The nomination also noted Madi and Josh's dedication to maintaining strong relationships with biological families of their foster children in support of the goal of family reunification, and their efforts to give the children in their care as normal and happy a life as possible.
As a result of being named KidsPeace Indiana Foster Parents of the Year, Madi and Josh will be considered for recognition as the organization's National Foster Parents of the Year. That selection will be announced during KidsPeace's first-ever National Virtual Foster Care Conference, scheduled for Saturday, May 21, 2022.
For 140 years, KidsPeace has been building on its expertise to give hope, help and healing to children, adults and those who love them. Through its comprehensive range of residential treatment programs; accredited educational services; unique psychiatric hospital and foster care and community-based programs, KidsPeace is dedicated to helping people connect, transform and overcome their challenges to ensure a stable future, transition to adulthood and gain independence. Since its doors opened, nearly 300,000 children have participated in one of the multitude of programs KidsPeace offers.
For additional resources or more information on how to get involved, become a foster parent or make a donation, please visit www.kidspeace.org. Follow us at www.facebook.com/kidspeace.org or on Twitter @KidsPeace.