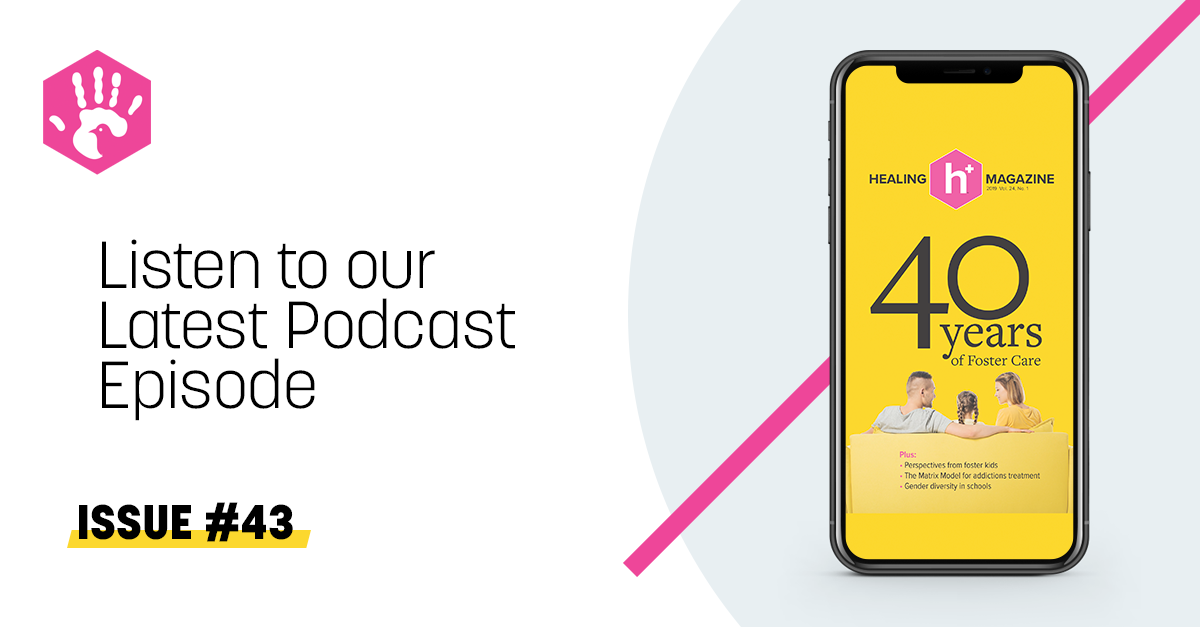 The Spring/Summer issue of Healing Magazine Is now available and on the latest Conversations with KidsPeace podcast, host Bob Martin talks with two of the magazine's contributors – discussing KidsPeace's 40 years of foster care services, and a new approach to treating addiction and underlying mental health issues as the same time.
To subscribe to the podcast, go to iTunes or Google Play and search "Conversations with KidsPeace." Also check out our YouTube channel for more content.
The Spring/Summer 2019 edition has a special section, "Foster Care at 40" – which looks at fostering from a variety of perspectives:
An examination of how the service has evolved from the 1970s to today

Views of a Member of Congress on how policy initiatives can support families better

An hour-by-hour description of "a typical day in foster care" (proving there's no such thing), by the voices behind the popular Foster Talk blog series

And ideas and suggestions from the most important people in the discussion – foster kids themselves.
KidsPeace also announced that starting June 15, Healing Magazine will be carried in the magazine racks of the Barnes & Noble Booksellers store at the Promenade Shops in Center Valley, PA, as a free community publication.  It's the first time in the history of Healing Magazine that it will be available in a retail setting.