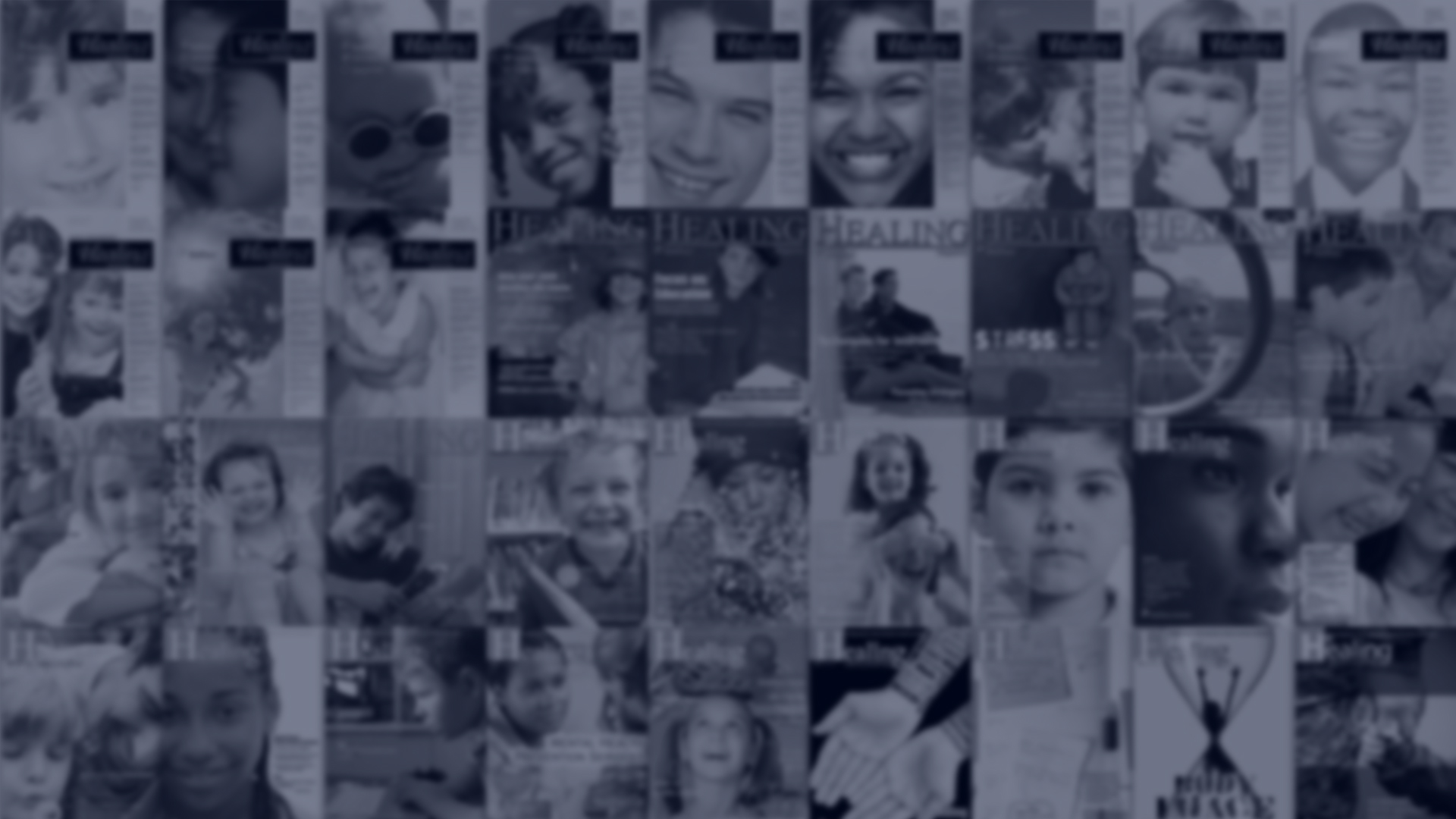 In the spring of 1996, the CEO of KidsPeace welcomed readers to a new publication from the organization this way:
Join us in conversation. Join us in cooperation to bring hope and healing to children, to give kids peace. And enjoy your visit through the pages of "Healing Magazine."
The 20th Anniversary issue of Healing Magazine has just been published, with a focus of "a look back" and "a look forward" at topics facing those who care for kids with mental and behavioral health issues.
Among the topics in the latest issue:
The evolution of programs like Acute Partial Hospitalization Program, art therapy and the theory of "play therapy" — all subjects discussed in Healing's very first issue!

An examination of the phenomenon of "polypharmacy" and how KidsPeace's residential programs seek to reduce the use of multiple anti-psychotic or anti-anxiety medications among our clients

Tips for the therapist on how to make transgender clients more comfortable and improve the therapeutic experience for them

A discussion of the pros and cons of "tele-psychiatry."

A reflection by Dr. Julius Licata on the creation and development of the website TeenCentral.net

And how to help kids "aging out" of foster care.
To view the latest issue in PDF form, or to subscribe to paper copies of Healing, visit healingmagazine.org